I finally got my hands on this neck-candy!
I had been eyeing this pretty piece of jewelry at
Jeweliq
. I think their stuff is pretty cool and affordable. For example, this necklace (
click here
) is only $25, and it comes with matching earrings. I wasn't expecting the earrings to come with it so I took them as a bonus.
I love it and have worn it a couple of times so far. I have been getting into necklaces lately and started collecting quite a few. You might feel underdressed sometimes, but adding a necklace to your outfit seems to suddenly turn it into a whole new thing! Necklaces can turn a simple outfit into an edgy one, and I think this one really adds some spice to a subtle look.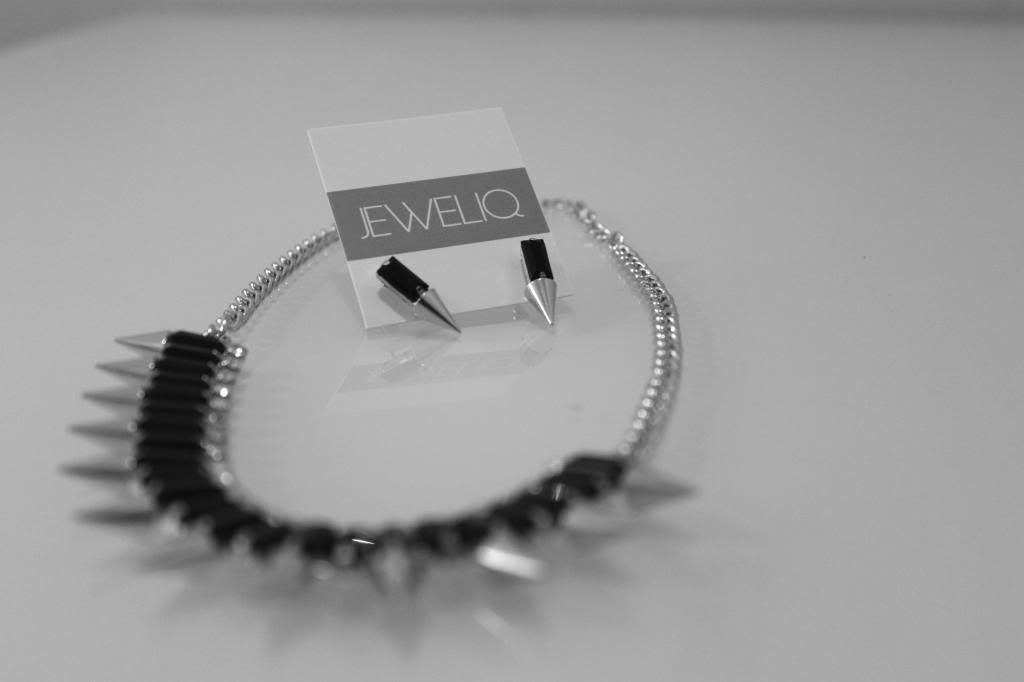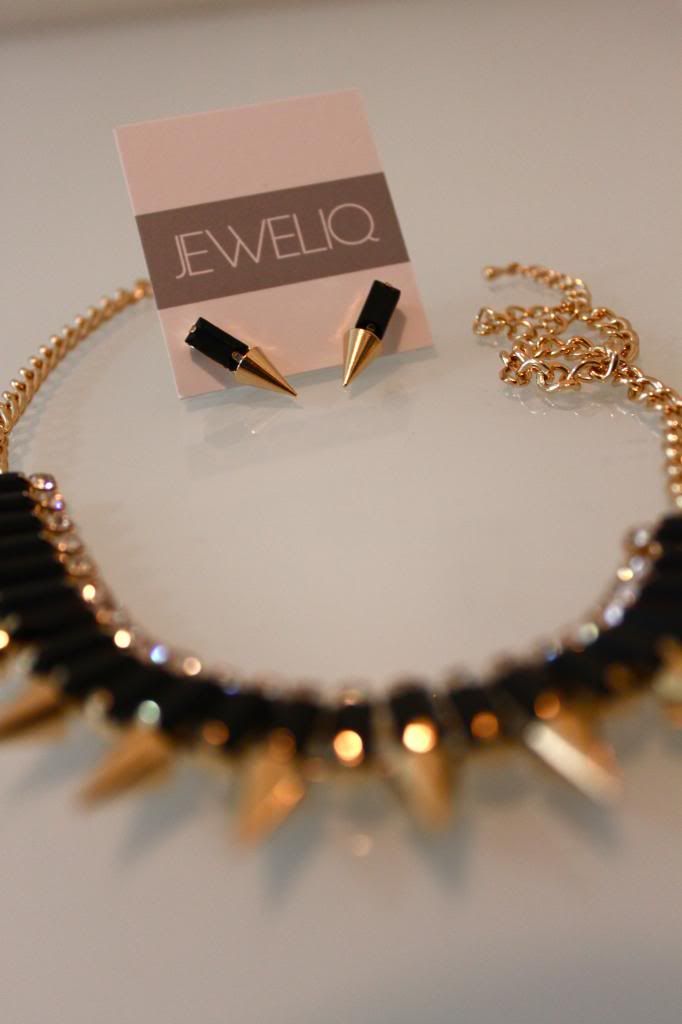 Some of my other favorite pieces are (click on the links I have provided):
Which one do you like better?
I will try to post an outfit look with this necklace. I am seriously in love!
Besos,
Angela