I am a fan of side-swepts, even if the hair on your face gets annoying after a while. I love the look of what it seems to be a half shaved head. Actually, I love how half shaved heads look on girls, but I wouldn't dare shave my head, no matter how many times it crosses my mind.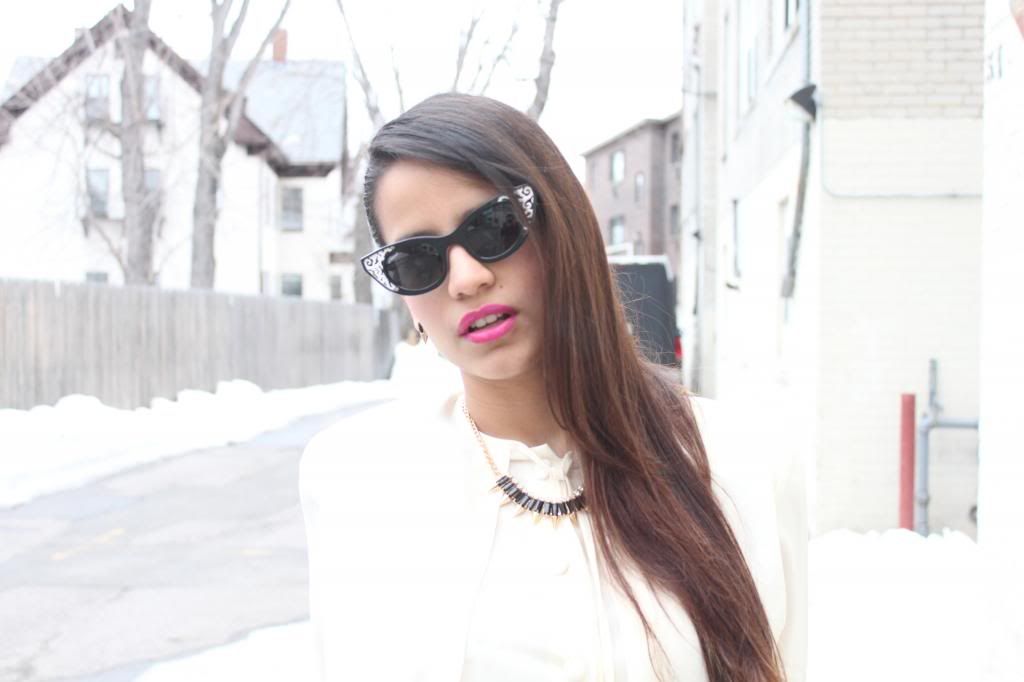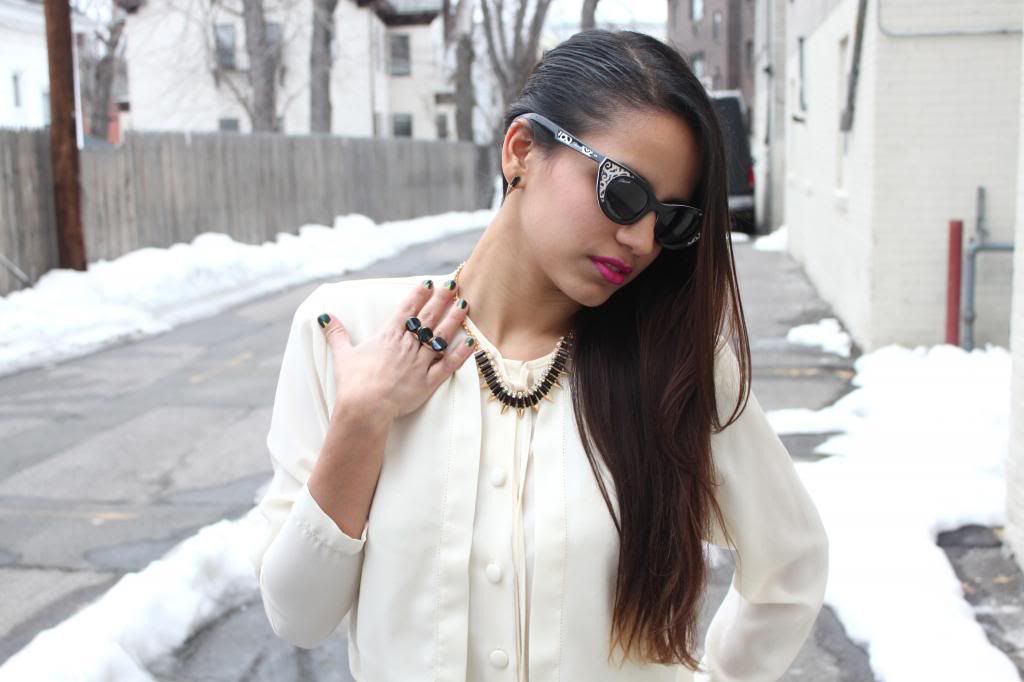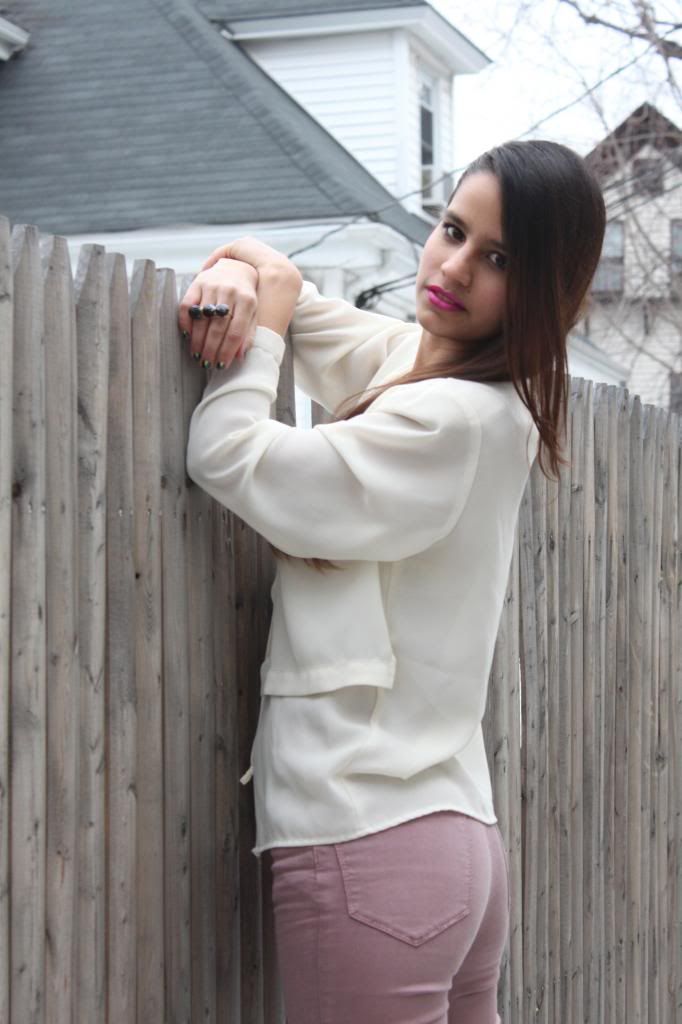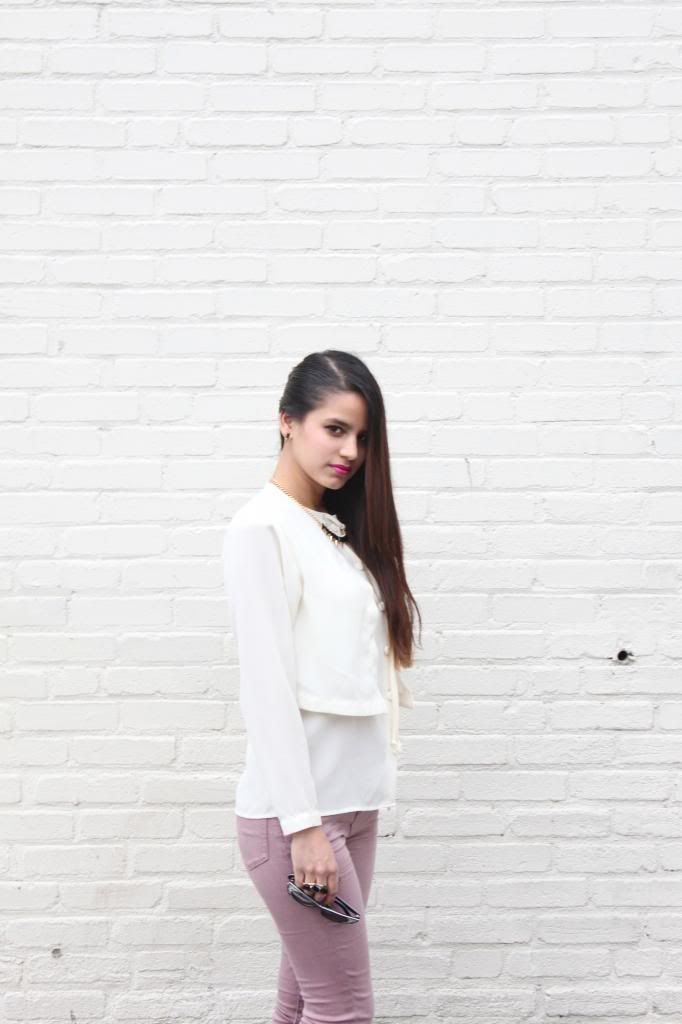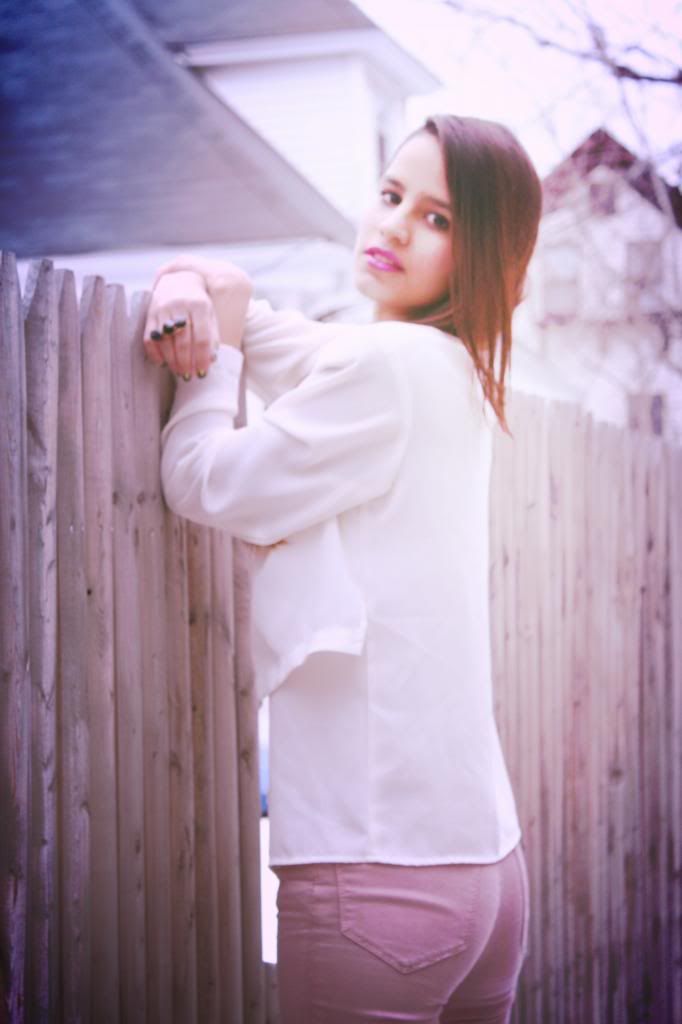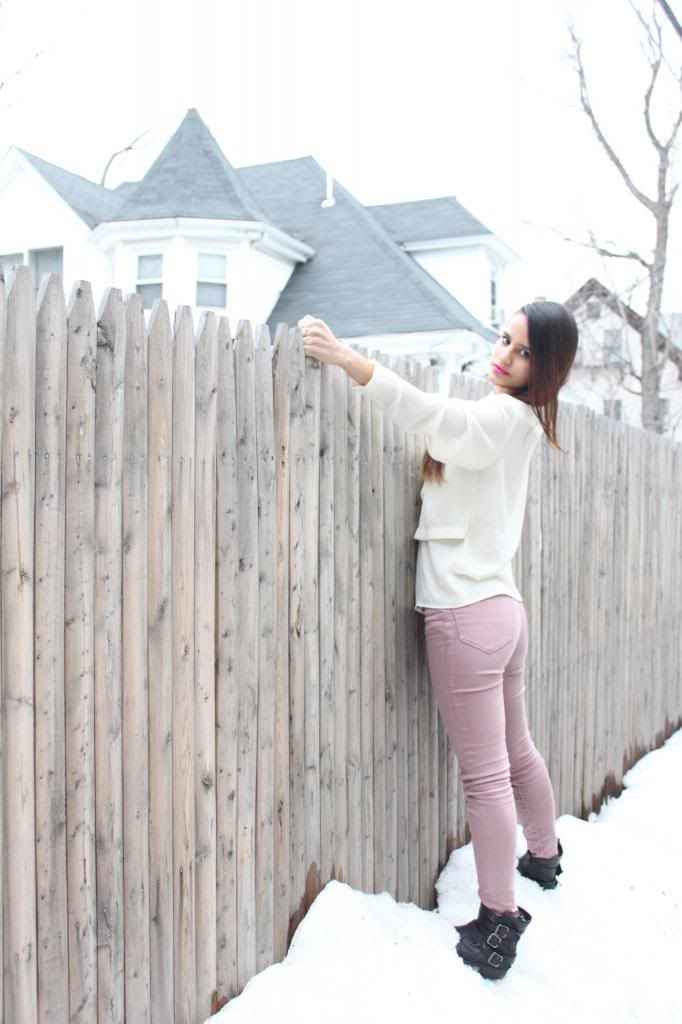 shirt: thrifted, pants: Thread Sense, ring: kiosk in NYC, earrings and necklace:
Jeweliq
, sunglasses: Sunglasses Shop
I specially like Kristen Stewart's side-swepts, if you don't know what I'm talking about just click
here
.
It's been a while since I last posted, how have you all been?
Besos,
Angela