Right when we thought the snowy days were over, a snow storm popped out of nowhere! With only two more days of winter, spring feels so far away... On the brighter side of things, what better background for pictures than snow?
This is a gorgeous swimsuit/bodysuit I got last year so that I could use it at the beach, back home, over the Christmas holidays. Unfortunately, I didn't even go to the beach. For some reason ever since I bought it I have pictured myself wearing it during snowy days. I think the colors make a perfect contrast with the snow.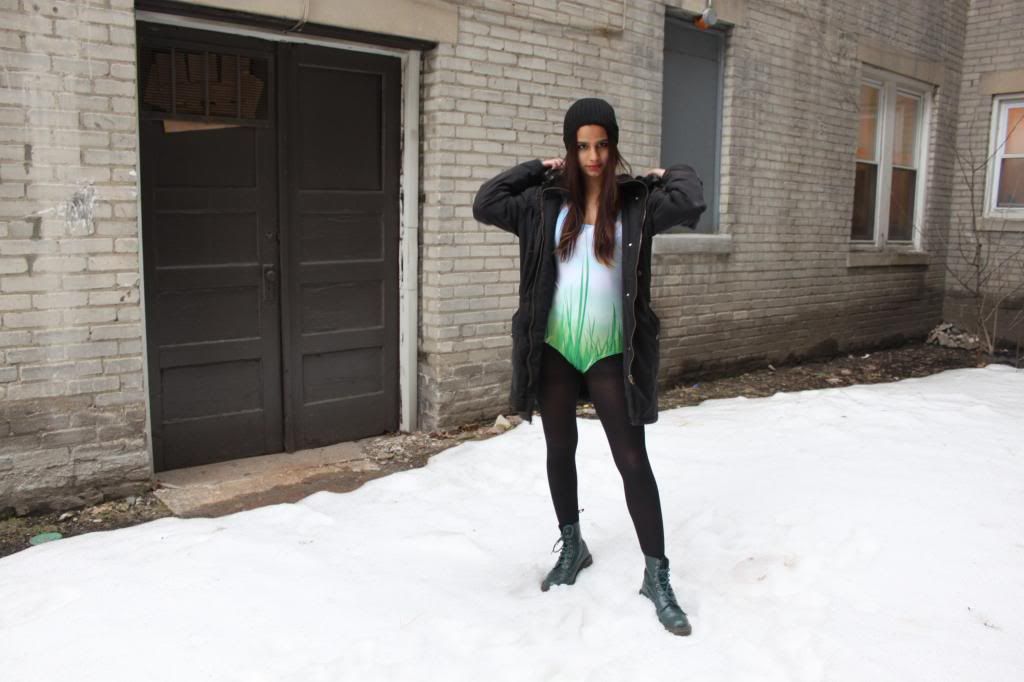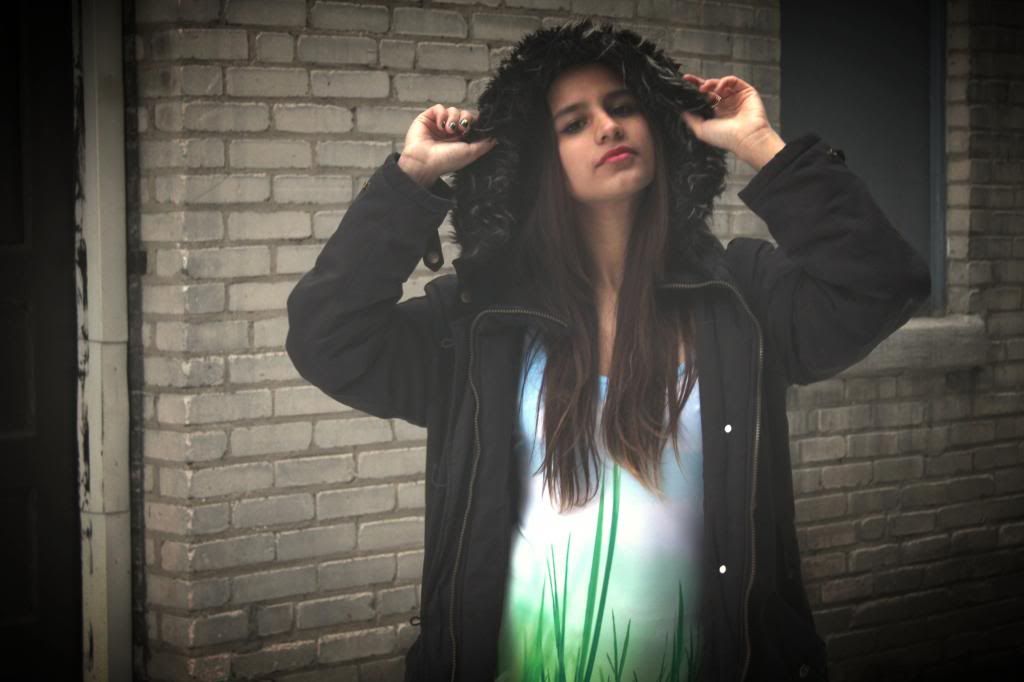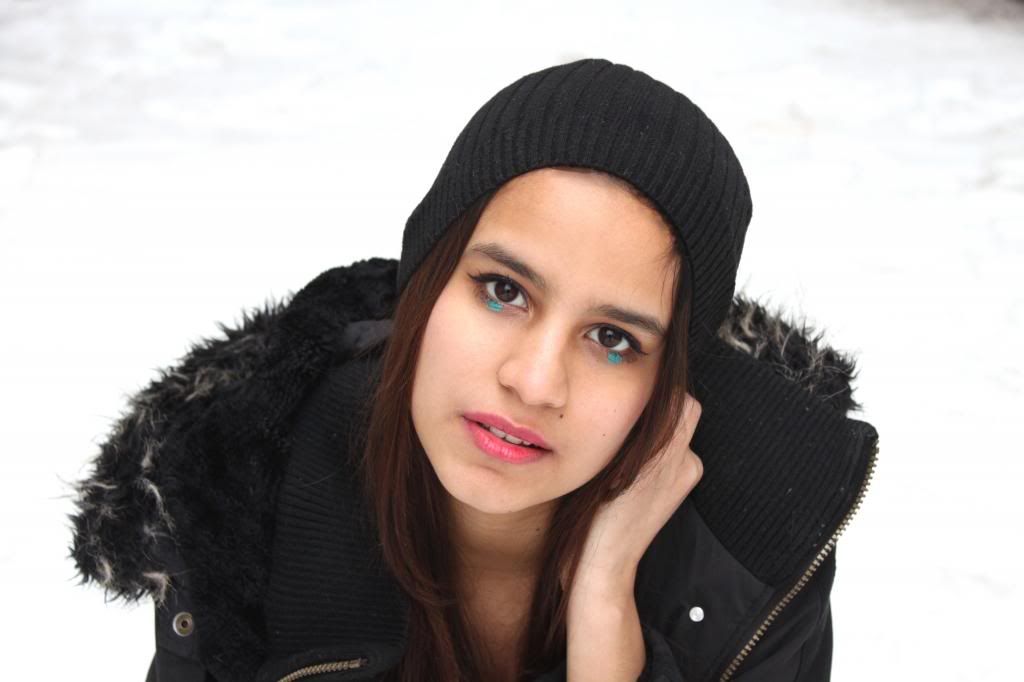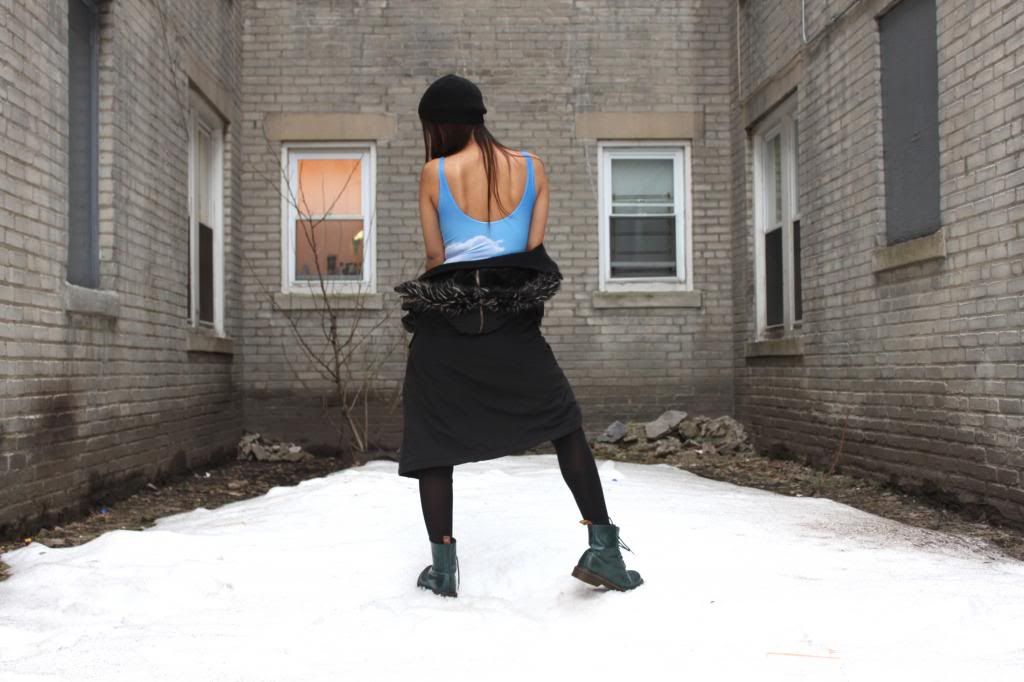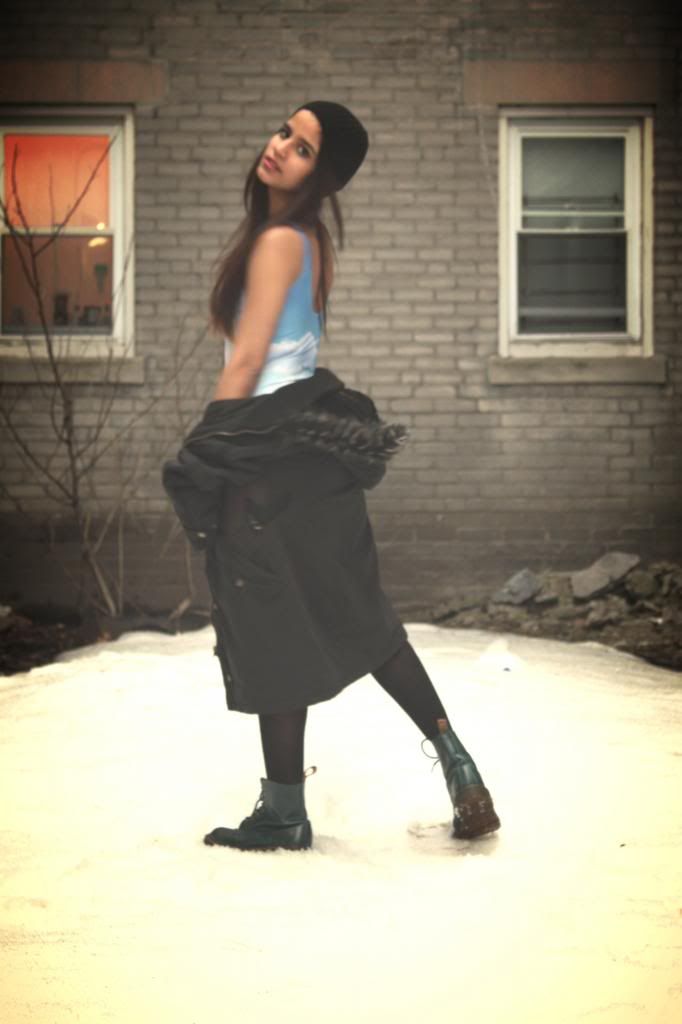 bodysuit: BlackMilk, boots: Dr Martens, hat: h&m
I couldn't fully show the bodysuit details if I wore pants. But, why would anyone wear this with pants anyway? It's too pretty to be ruined.
Besos,
Angela