Boston is at its best in the spring time with its warm weather and blooming flowers. I don't think I have seen any other city look as beautiful as Boston during this season. Spring in Boston is such a visual spectacle. All the vivid colors and flowery smells in the air are what keep me going through the cold winter days. This right here is what I look forward to seeing all year long! Apart from taking off the coats, and being able to walk around without shivering...
I believe I found the perfect tank top for spring and summer. This baby is from
Goldie
, a British online store. If you haven't checked it out, you have to! They have some really awesome stuff.
I will be wearing this knitted tank top pretty much every day from now until September, so you will see it around the blog a few more times ;)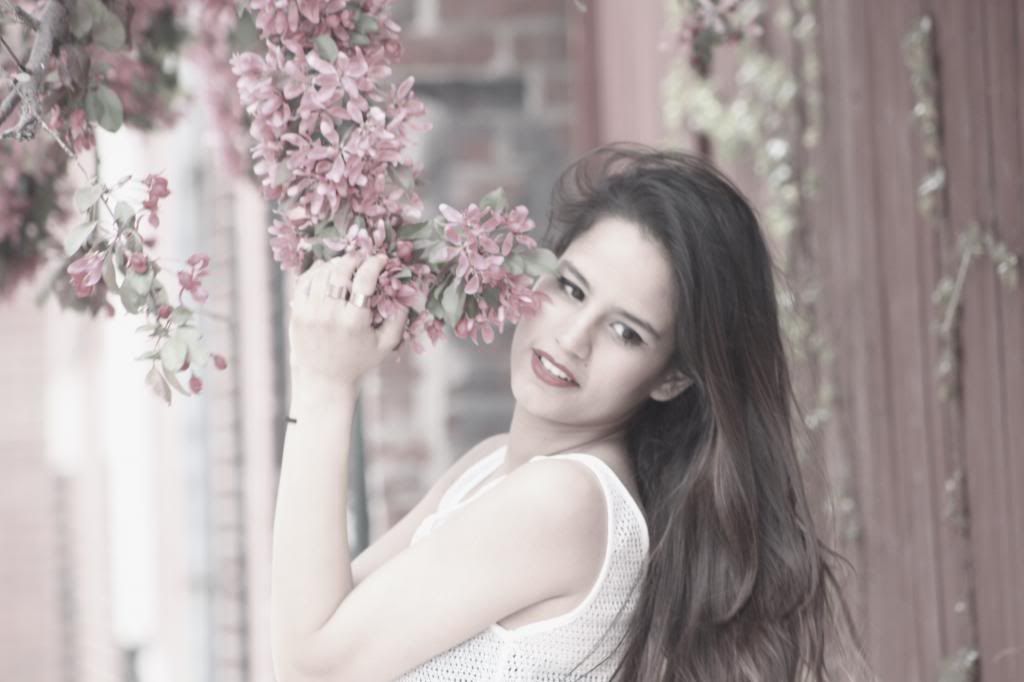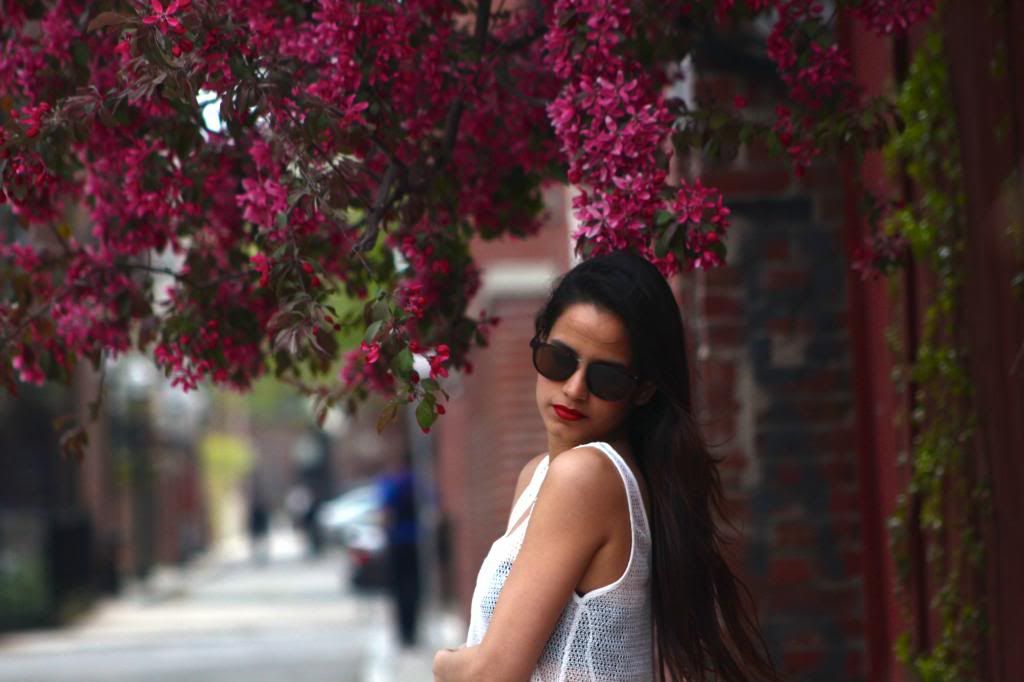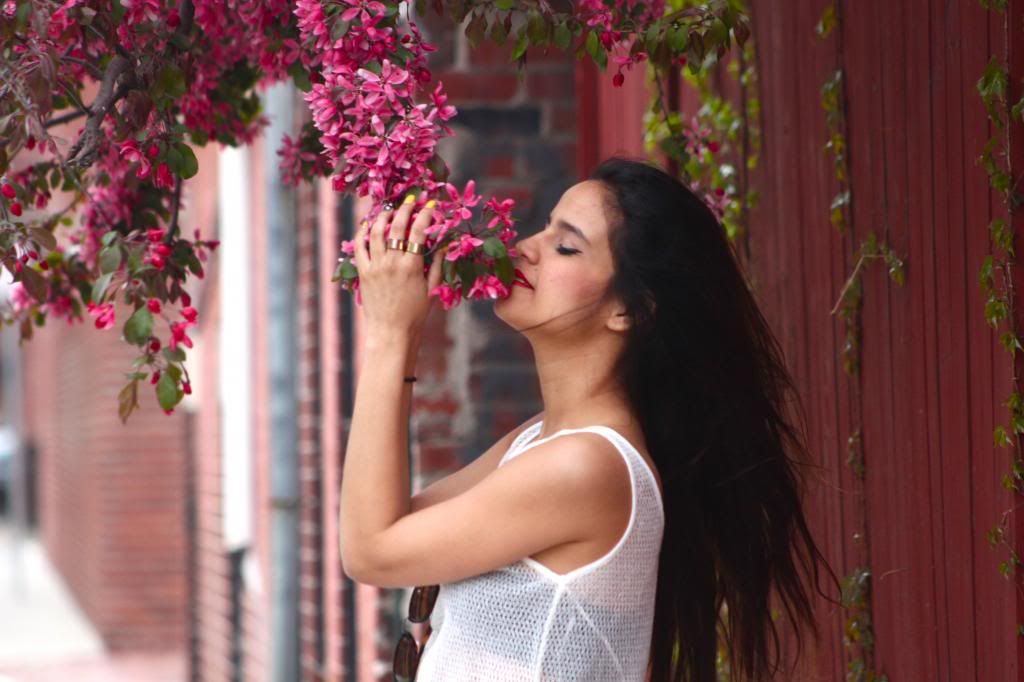 tank top:
Goldie
, shorts: UO, shoes: JC, sunglasses: Ben Sherman
Do you like the top?
xx