Hey guys!
Before I do my next post on Vegas, I just thought I'd do this post to show you this beautiful neoprene skirt. I've tried to blog about it since January, but the weather wouldn't allow me to. I can only handle a few cold posts at a time.
For the past week we've had a few warm days, so I was able to take these babies out. I love the combination of black and white stripes with red.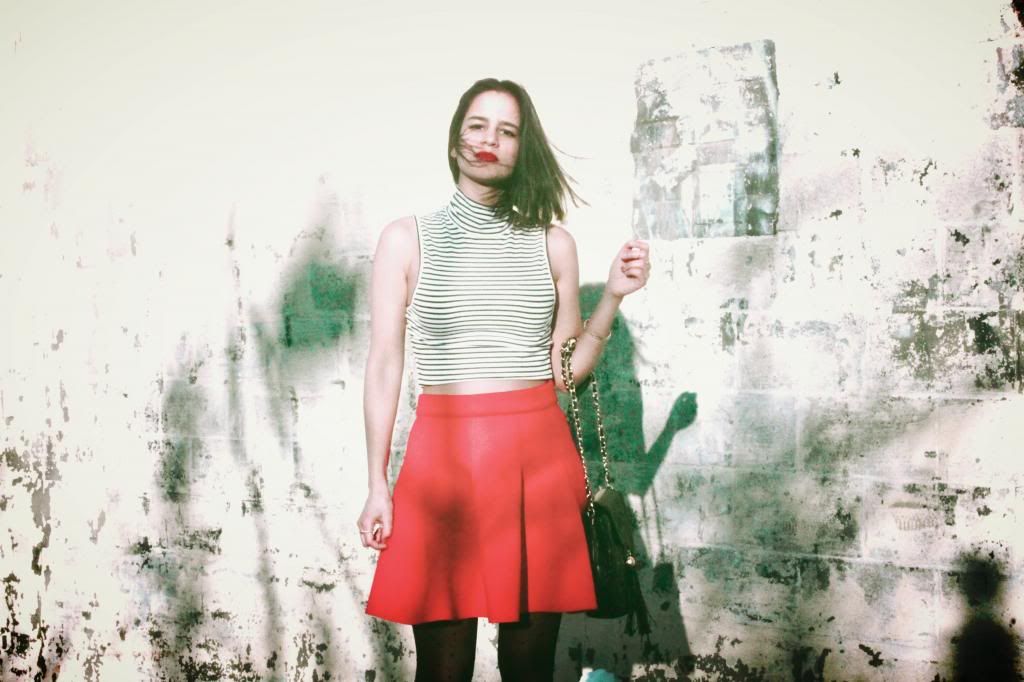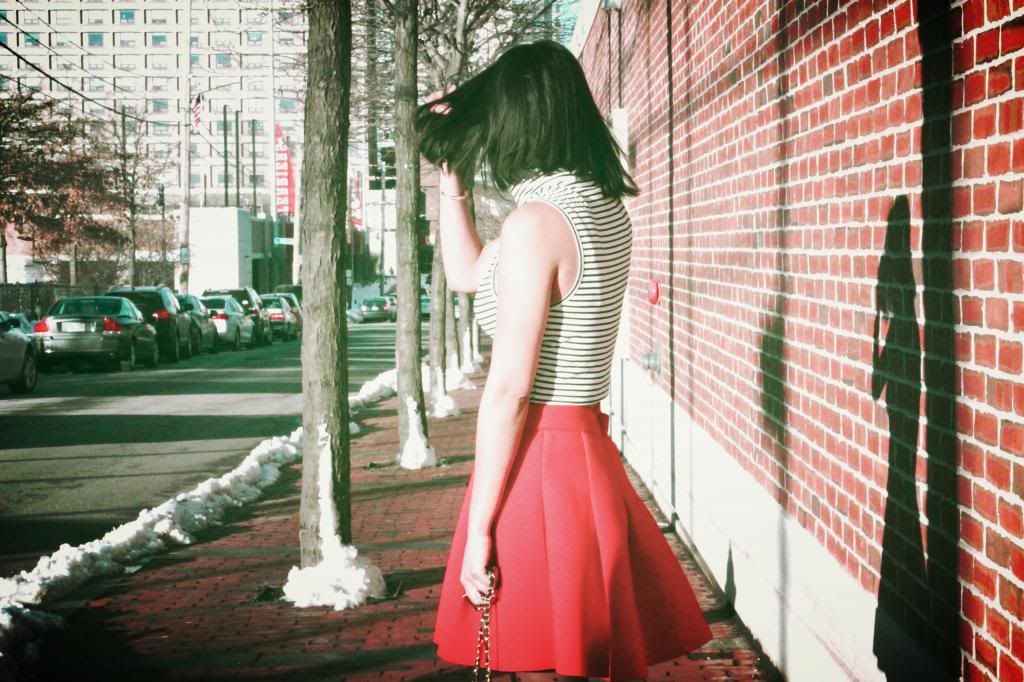 This is the third time I post about
Front Row Shop
. I have a major crush on the brand. I just can't get enough of their clothes.
Be warned, if you check them out your credit card will suffer some serious damage! You'll want to buy the whole store. I promise!
xx