As some of you might have noticed, I was in Las Vegas last week. It's kind of depressing to be back to snowy Boston after such an amazing trip.
I can now say that was the most fun I've had on a trip in my entire life. There are SO many things to do in Las Vegas that a day feels like a whole week. You don't want to waste a minute of your day. You go to bed really late at night (or early in the morning?), and wake up only some hours later because you don't want to miss out on anything. Or maybe that's just me who suffers from some serious FOMO.
When you're having fun nothing is exhausting. I tried waking up early so that I would have enough time for breakfast, gambling and going to the pool all in one morning.
I'm telling you, if I could do all that before noon, imagine all the things I did after...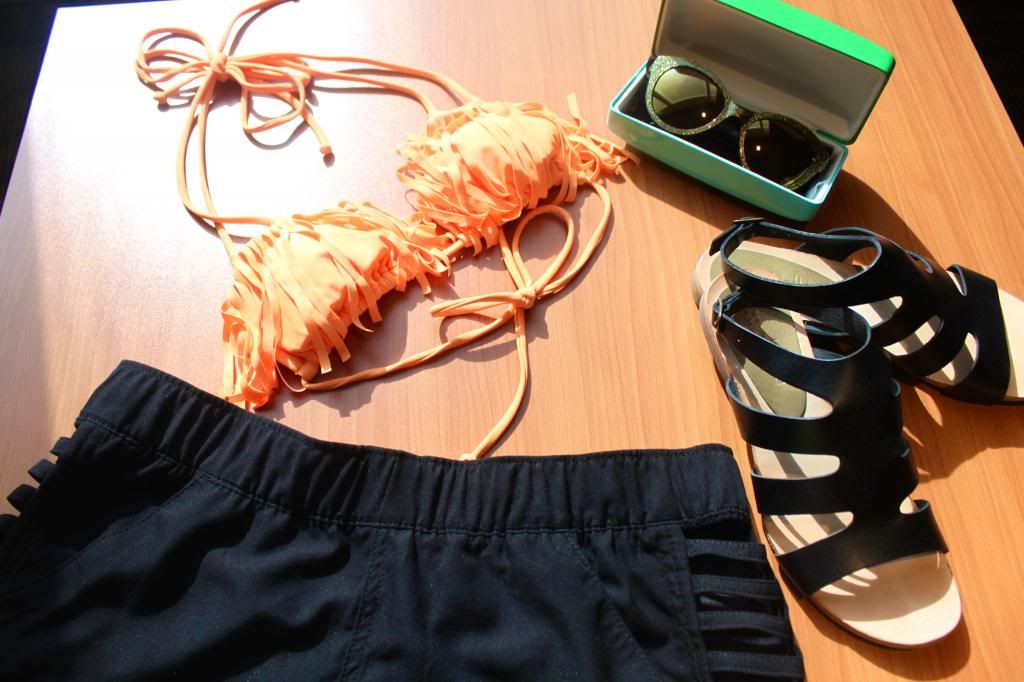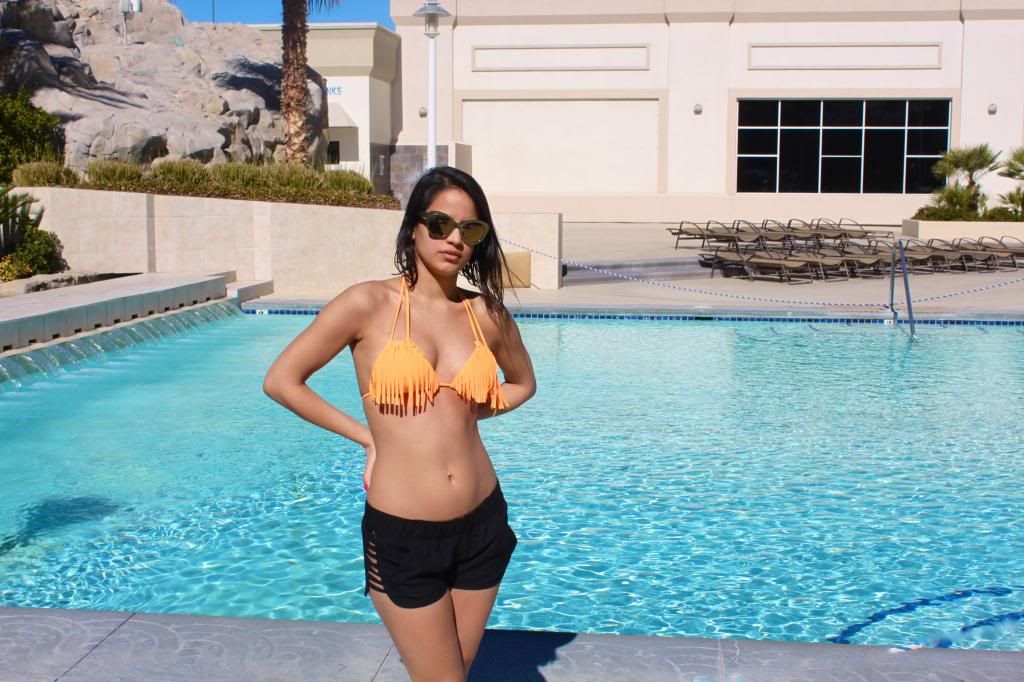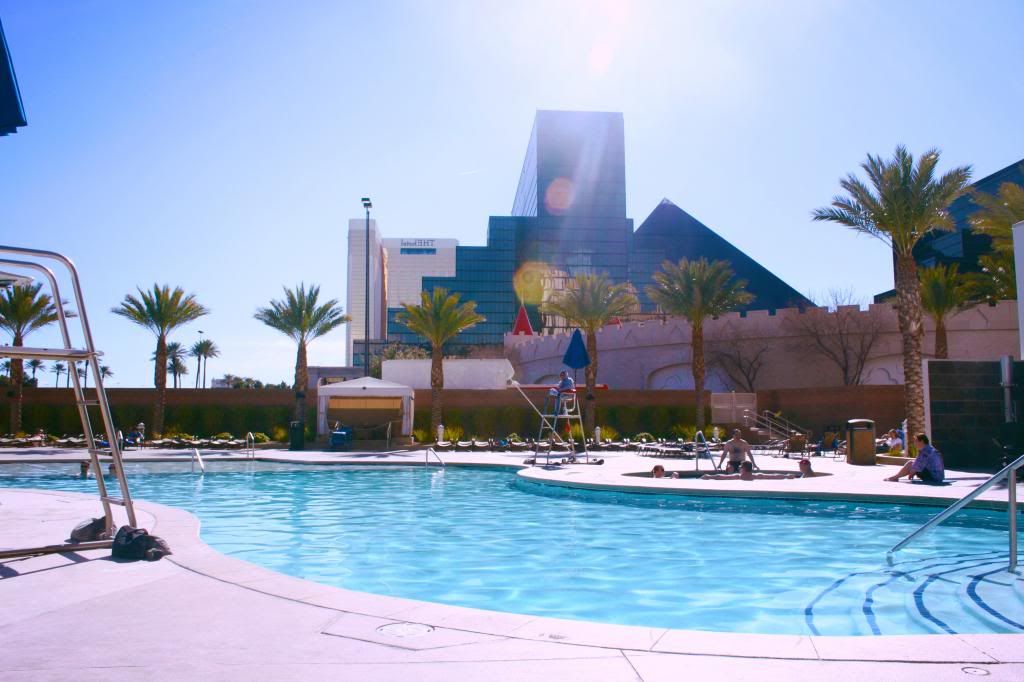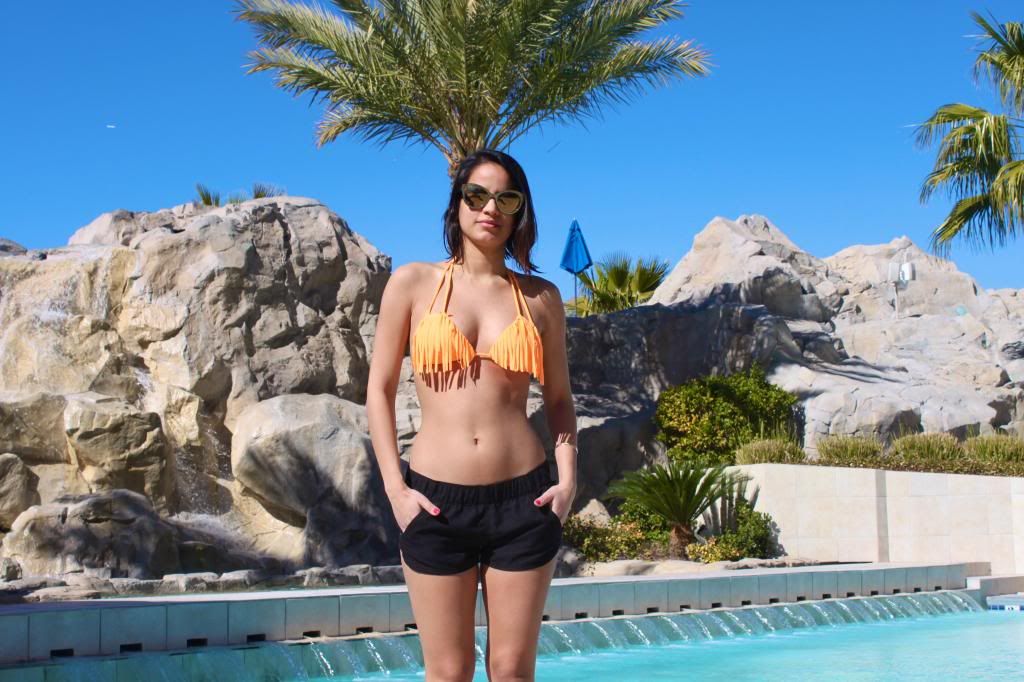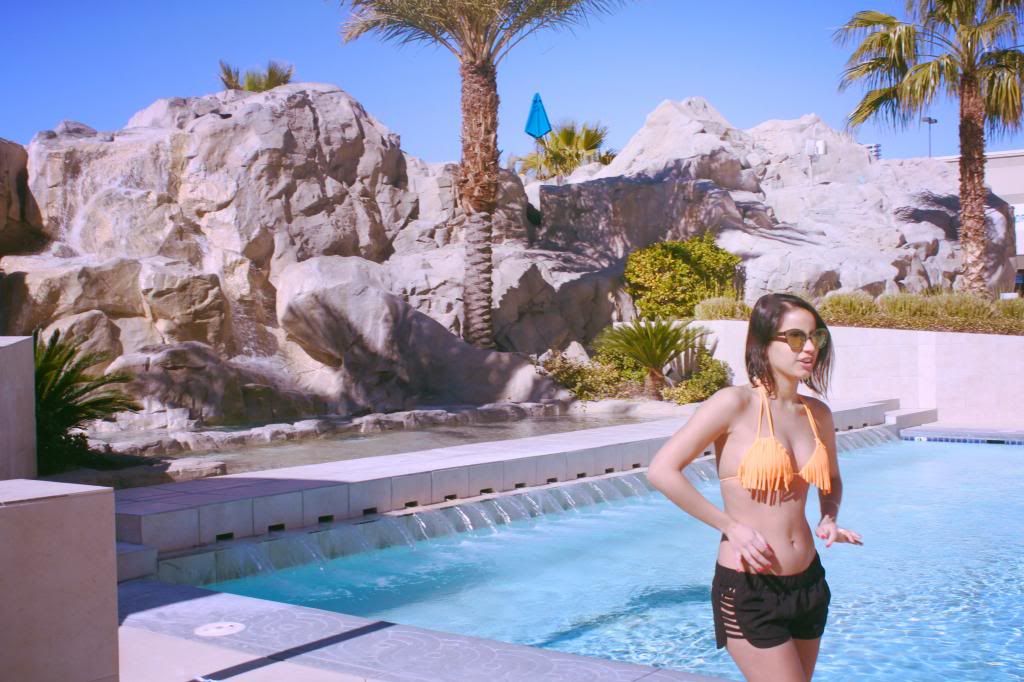 Oh the pool... Who would have thought that after being in freezing Boston, I would be able to go to the pool during winter and get some tan?
I received this beautiful swimsuit from the surf/skate brand
O'Neill
, only so I could wear it in my trip. I am so glad I chose this model because I got a lot of compliments on it.
The funny thing about this post is that I have never been a big fan of
fringe swimsuits
or
mirrored sunglasses
. In fact, I usually don't like them unless they have something that makes them look different/unique. When I saw this swimsuit in a triangle shape and the sunnies in a cat-eye shape, that was it...
Also, take some time to check out
Cocobelle sandals
. I wore them non-stop to walk everywhere. They are super comfy and really well made. I loved the brand!
Hope this helps you find possible swimsuit/sandal options for spring and summer! See you on my next Las Vegas post!
xx