Christmas is approaching and I can't wait to give everyone all the gifts that I have been buying in the past few weeks. This is my definite favorite time of the year.
I am now back home, but couldn't leave Boston without taking pictures of these beautiful colorful doors and Christmas decorations. I mean, seriously, can you picture a whole street full of these doors? I felt like I was in the middle of a movie while walking through it.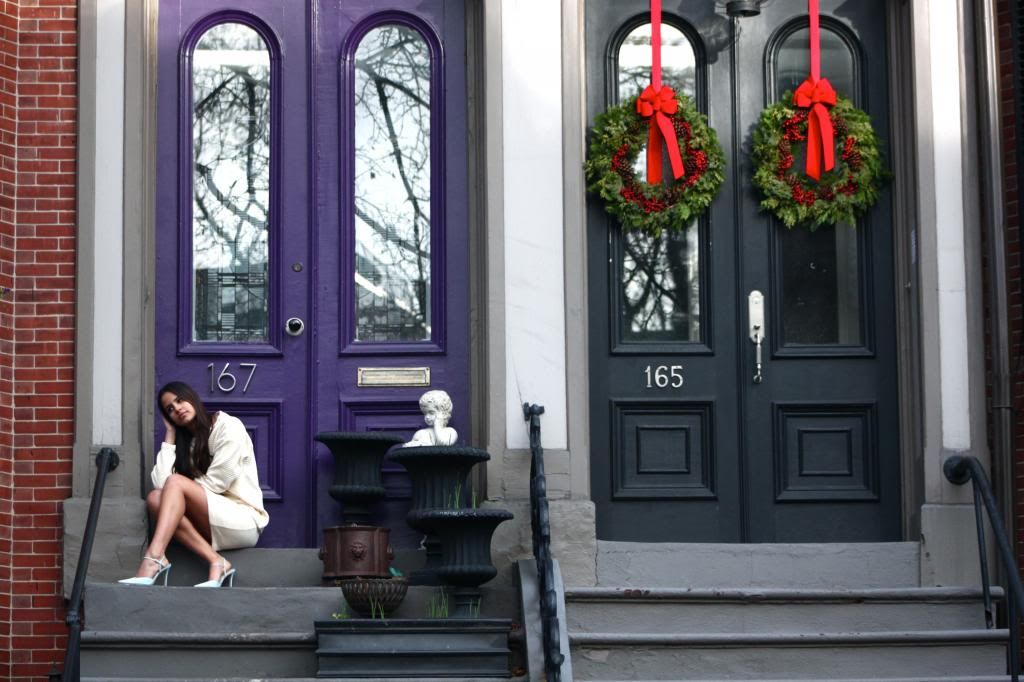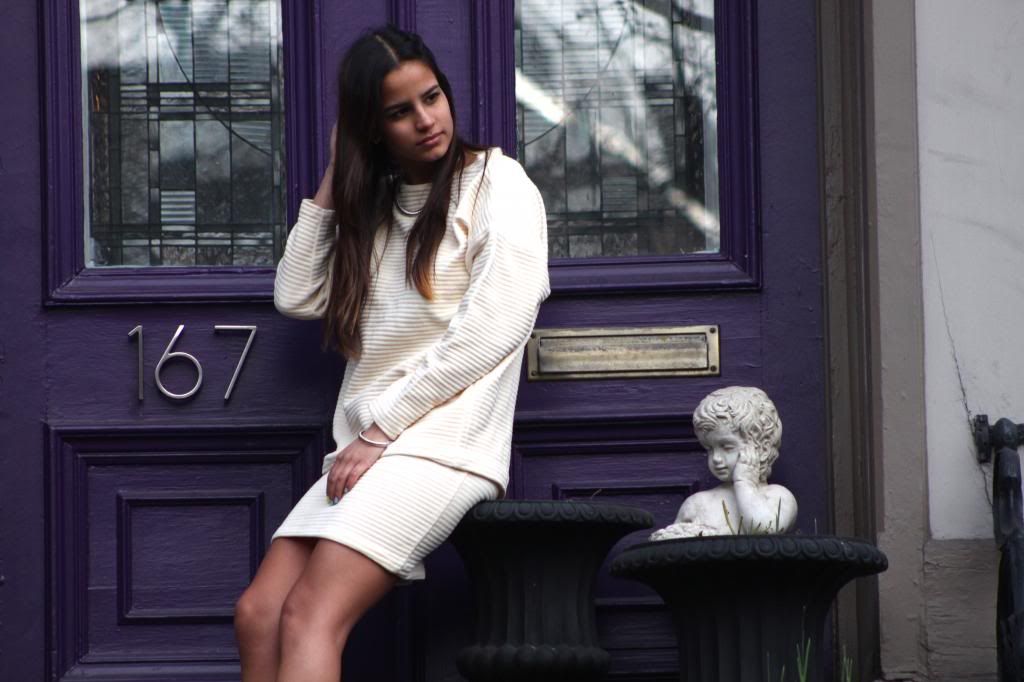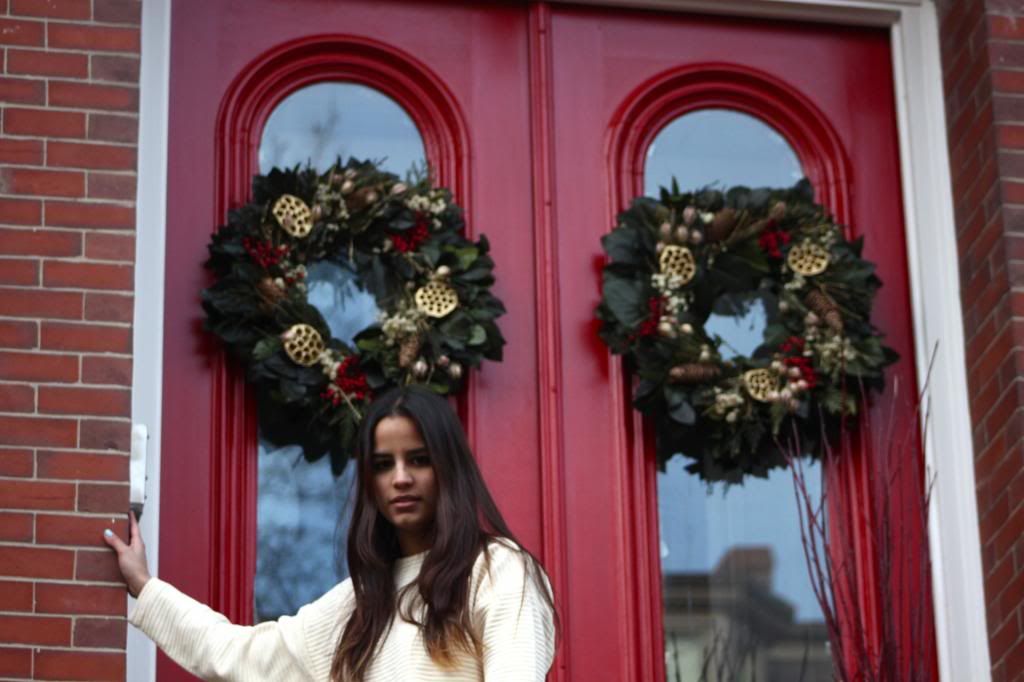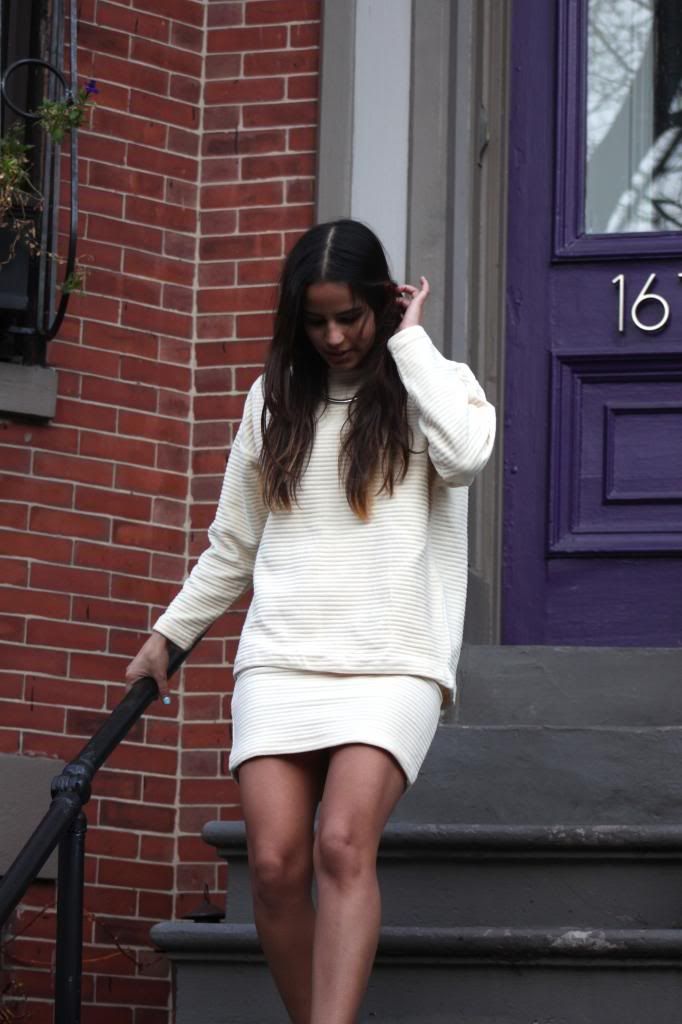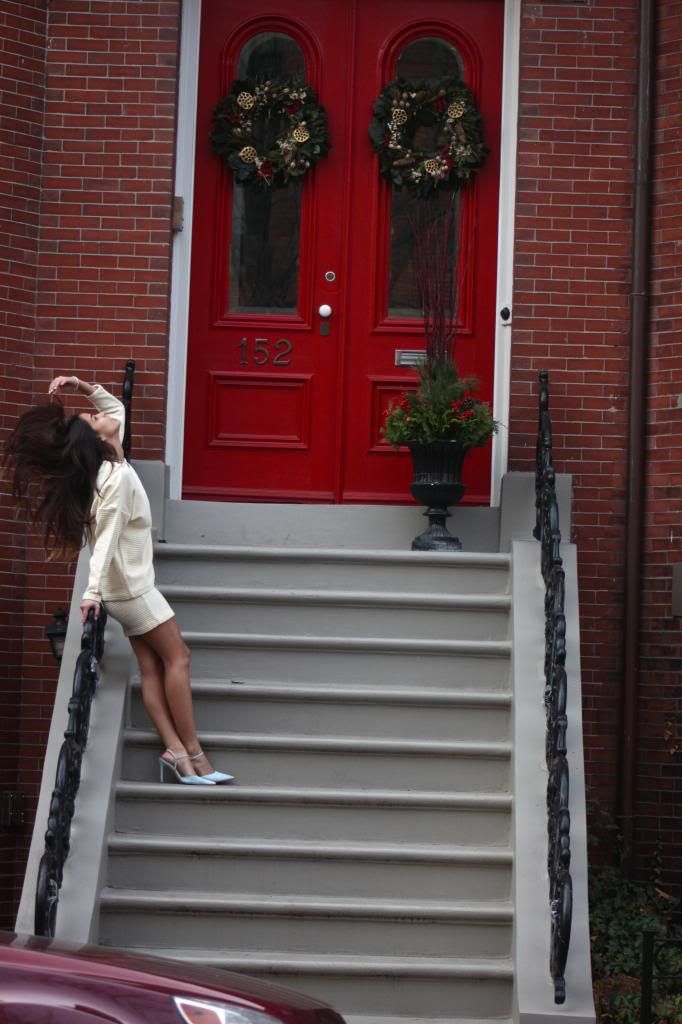 white-velvet skirt and shirt: thrifted, shoes: thrifted
I bought this cozy white-velvet outfit and shoes for less than $3 together. Yeah, three, you read right. There is nothing better than finding awesome deals in thrift stores!
Besos,
Angela