Merry Christmas, happy holidays, or whatever you call it! I hope you are all staying warm and taking advantage of these short vacations (if you have any).
You seemed to love my white velvety shirt and skirt as much as I do, and I hope you like these purple velvet pants too. I mentioned on one of my first posts how I couldn't wait to wear them and show them to you... and here they are!
I didn't find them in a thrift store but I actually picked them out of a bag of clothes my aunt was planning on throwing away a couple of years ago. "Elegant and comfortable" was what I thought when I first saw them. I didn't need to think any further. I had to have them. I mean, seriously, I even sleep in them some nights.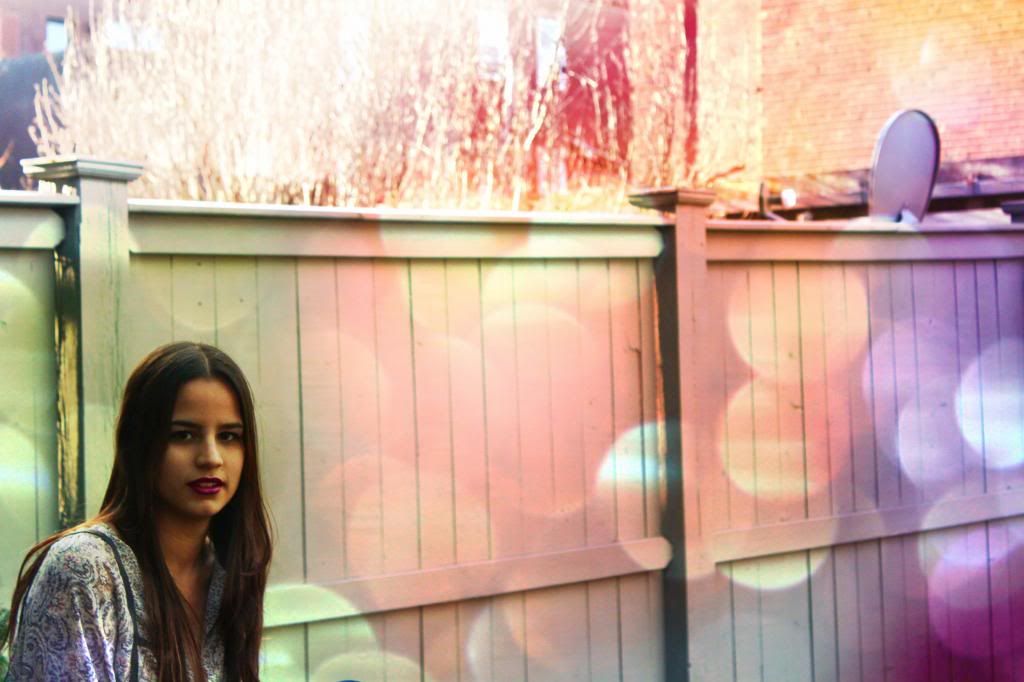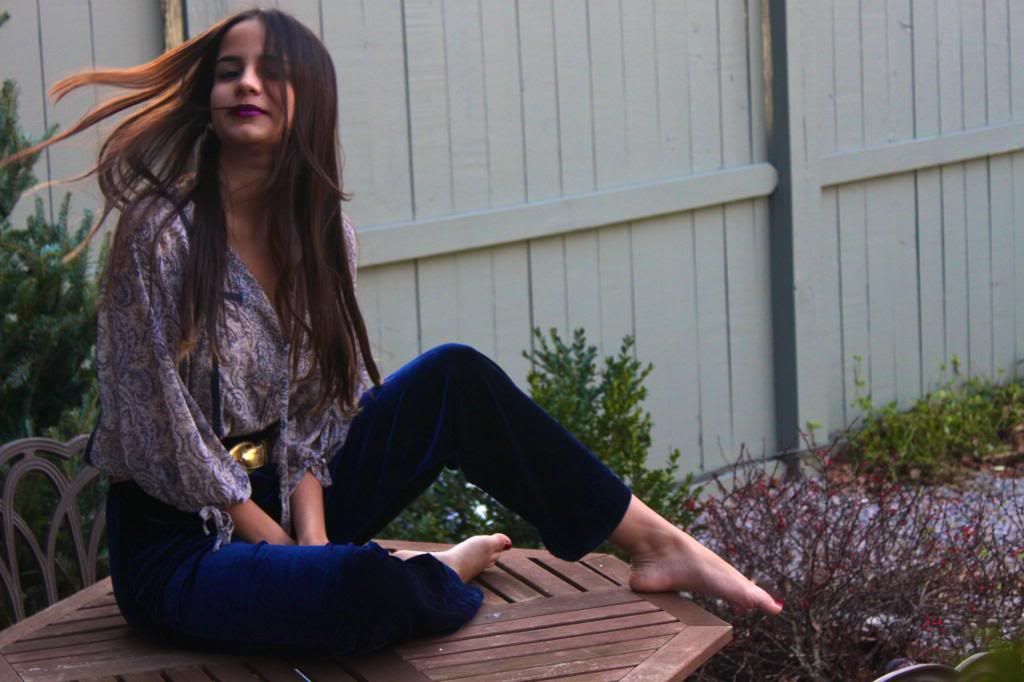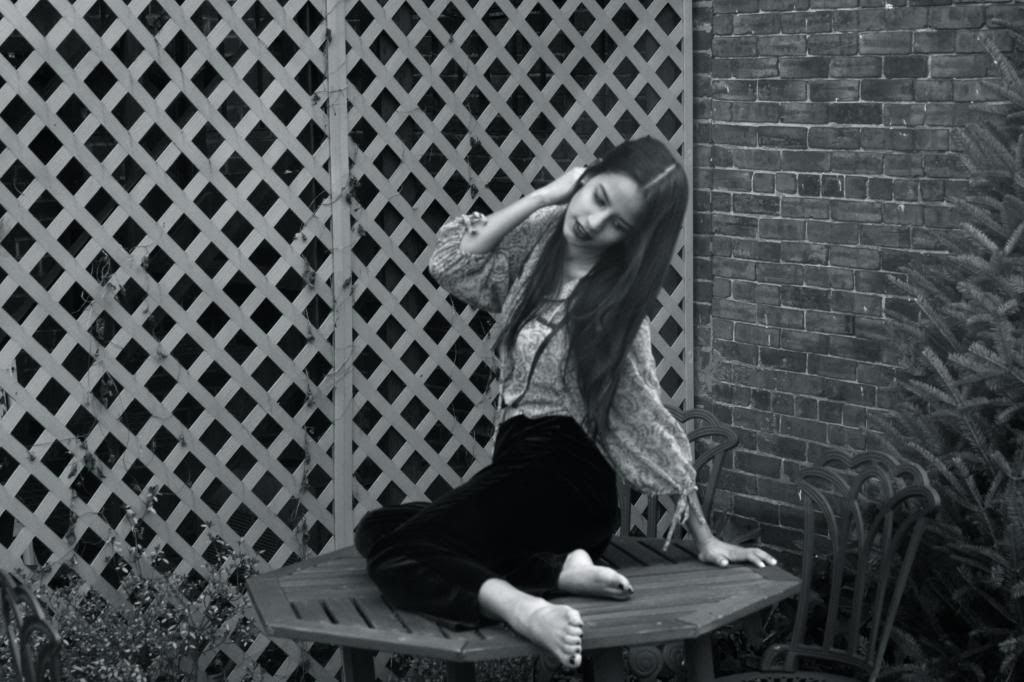 Did you get any special gifts? I did, and I loved them, but I definitely enjoy giving more than receiving gifts for Christmas.
By the way, did you realize how close we are to 2013?
Besos,
Angela