If you have already seen the "
Céline, Paris
" t-shirts everywhere, and your brain is over-saturated and can't take one more of those t-shirts, then this sweater from
21 Century Clothing
is the perfect alternative/parody to it! It definitely adds a level of sassiness to any outfit.
I tie it around my waist during the day while it's warm, and wear it at night when it gets windy. I have to say it is pretty addictive! I especially love people's reactions when they see it. I even decided I should start counting how many "meows" I get while walking down the street.
My nails are not cat-shaped, but I wanted to recreate my own take on cat nails, and this is what I came up with. I think they look really cool, and the rings I'm wearing (my favorite at the moment) make them look extra fierce!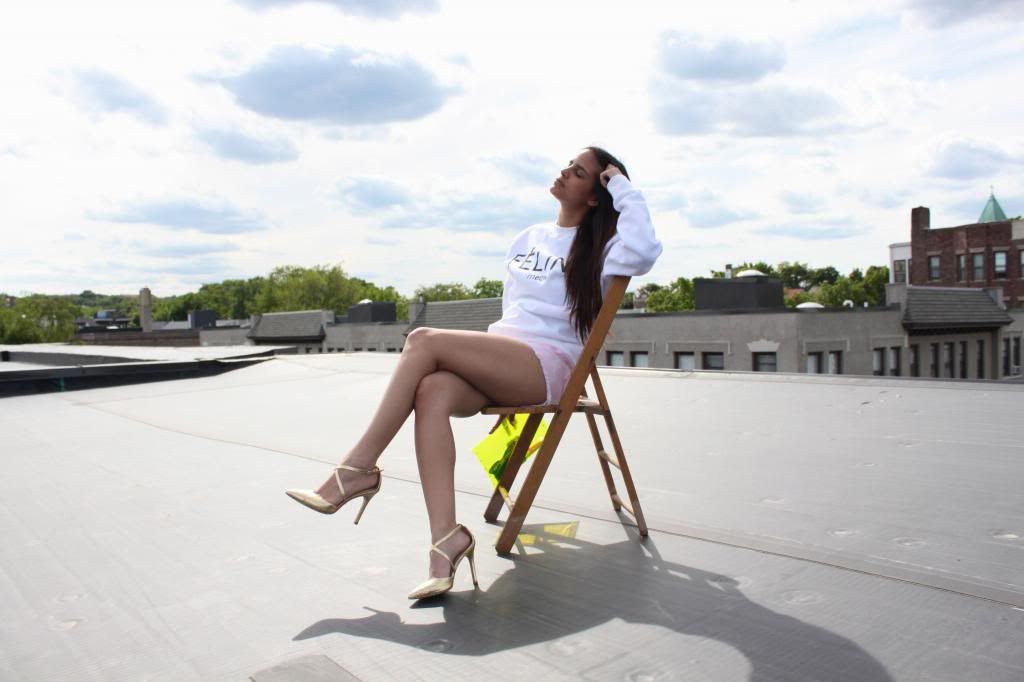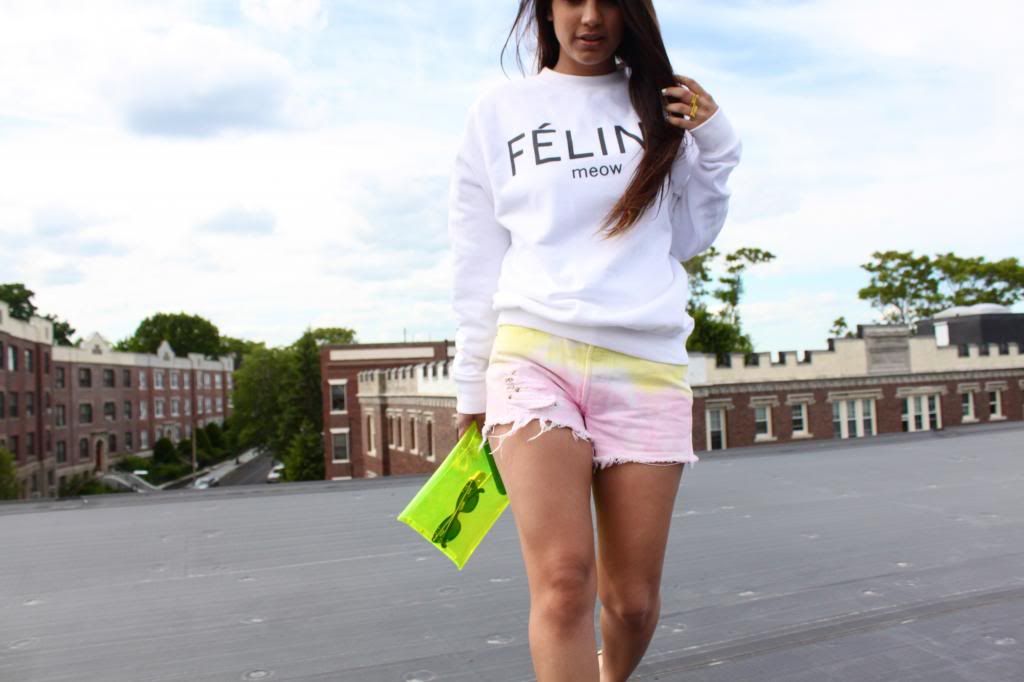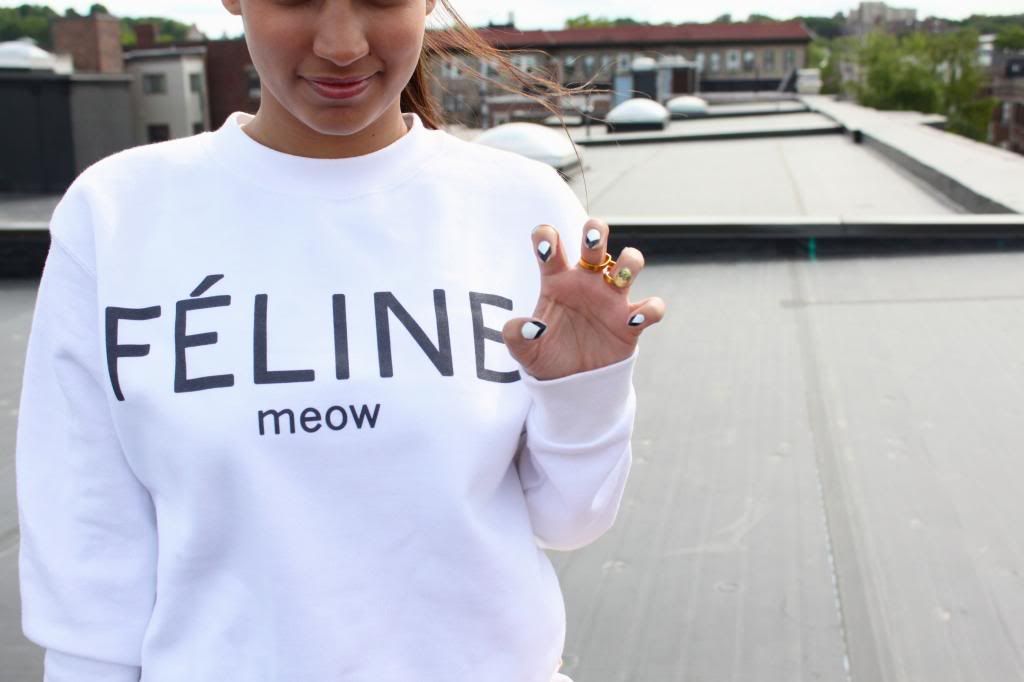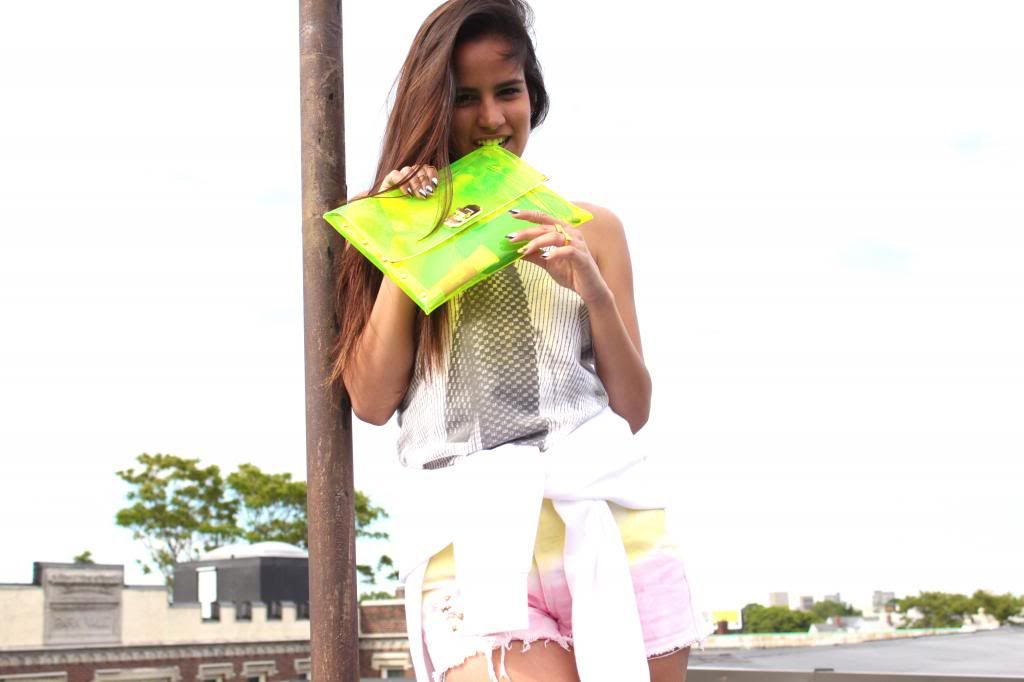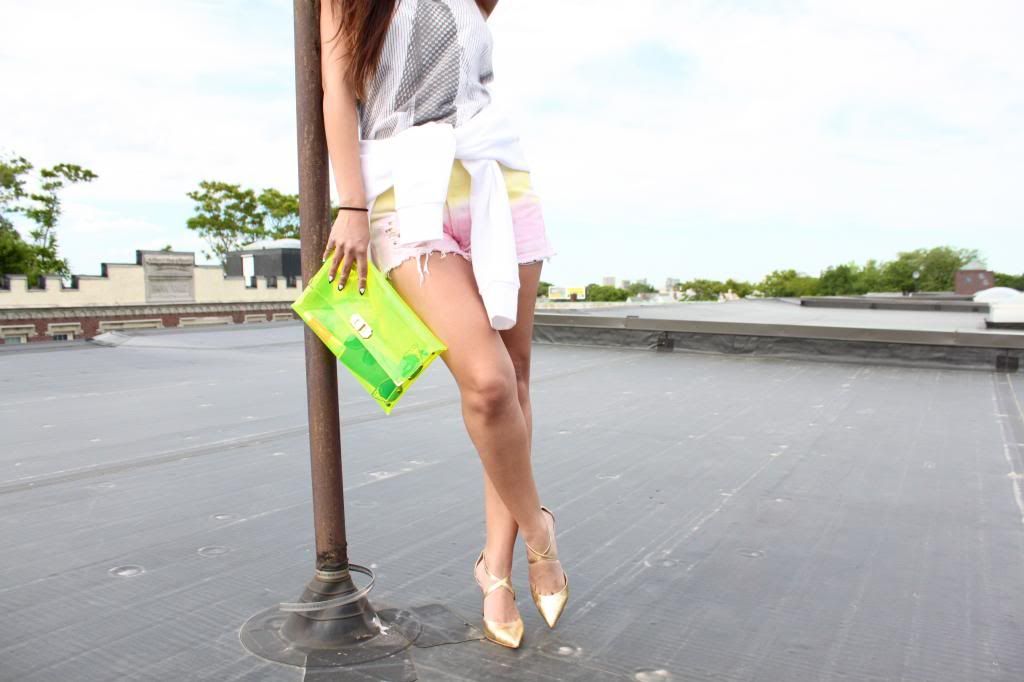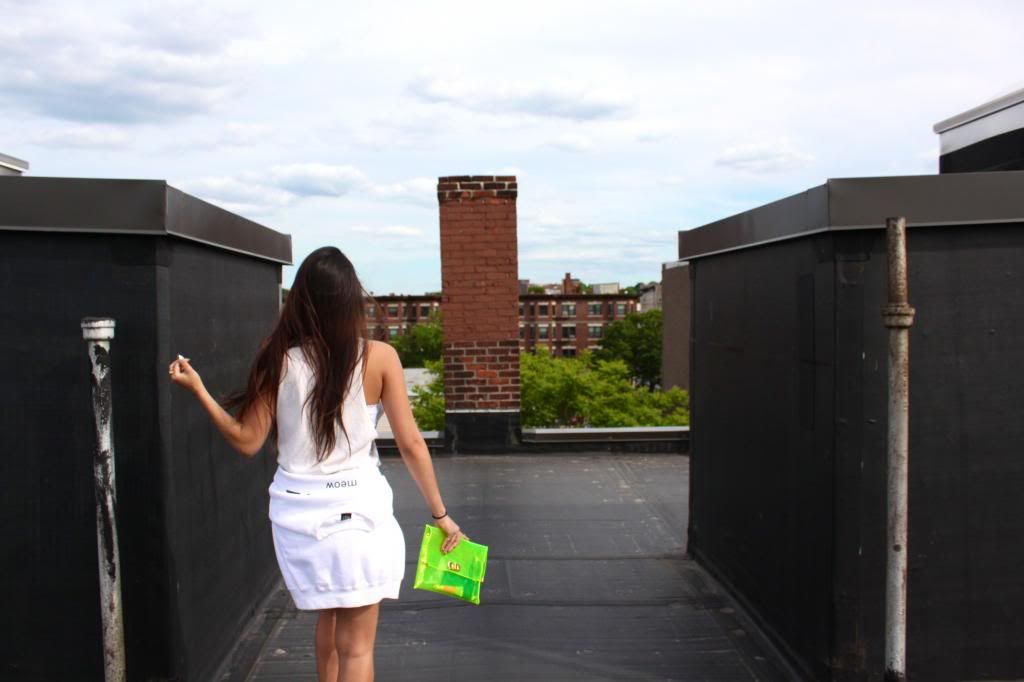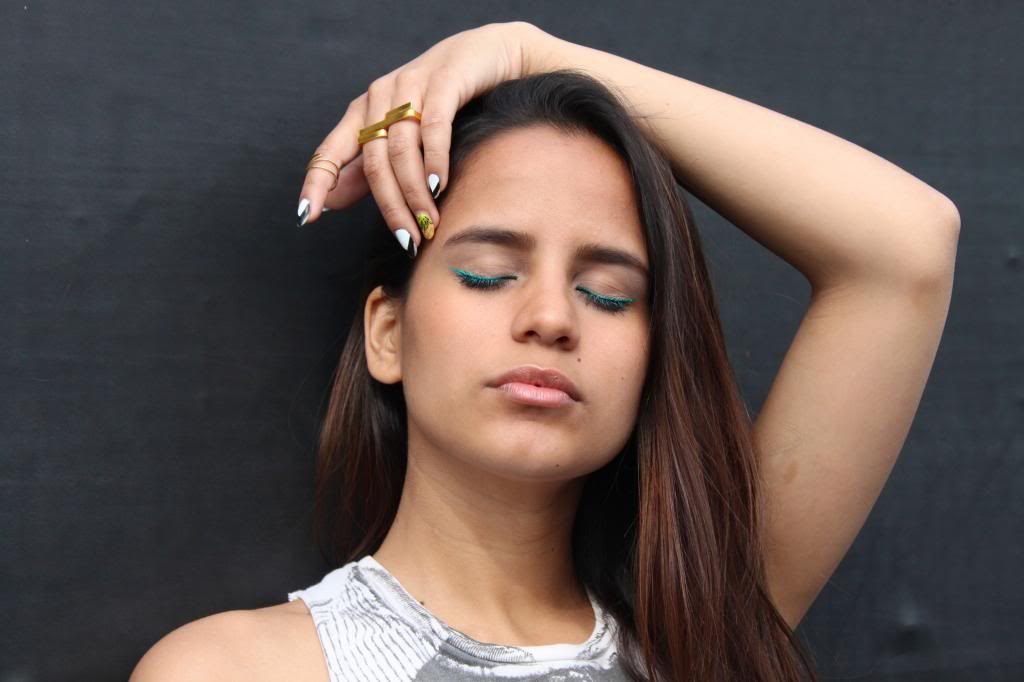 I also want to thank my roommate for letting me use her amazing shoes! Isn't it awesome that my roommate has my same shoe-size? I think I found my soulmate guys...
I hope you like this super comfy outfit!
xx