It just hit me that it is summer, that I won't have to do any more school work for a while and that all I have time to do now is relax (oh, don't you love that word?). I have so many great expectations for this summer. I am completely overwhelmed. I love that feeling. If I keep talking about all the things I want/plan to do I'll write a whole book here, so I better stop before I extend myself.
On this post I am wearing a shirt that I love and wear more than you would actually think. This is my go to shirt when I don't know what else to wear in my closet. My favorite part about it is that it looks like a soccer shirt (or at least I think it does, even if my friends say it doesn't) with cutouts on the shoulders.
I am also wearing a ring that I consider some serious piece of art. It's a little fishbowl with a fish swimming in it and some plants. I was looking for some glass terrariums to decorate my room and instead found ring terrariums and ring fish bowls. All the rings created by
Gold Finger
look like there is real life inside them. You just can't not fall in love with them.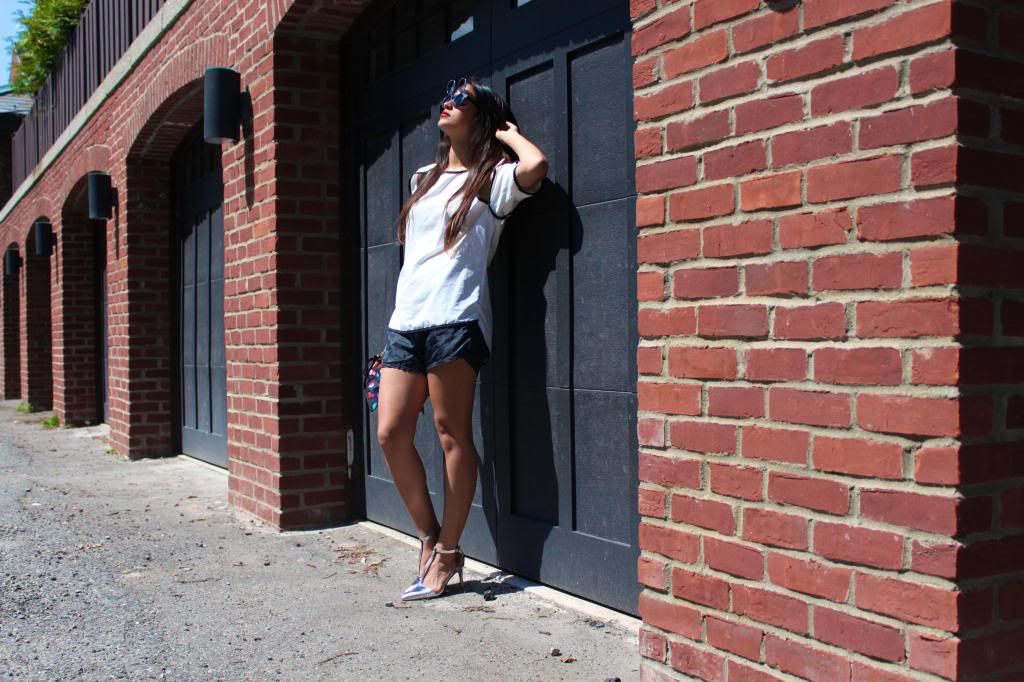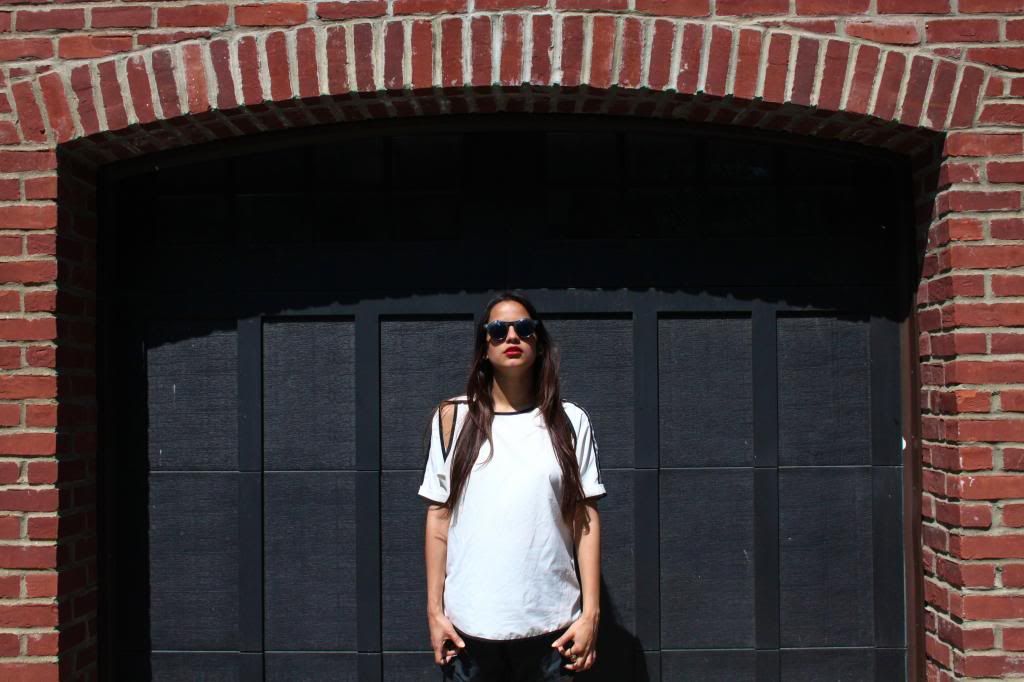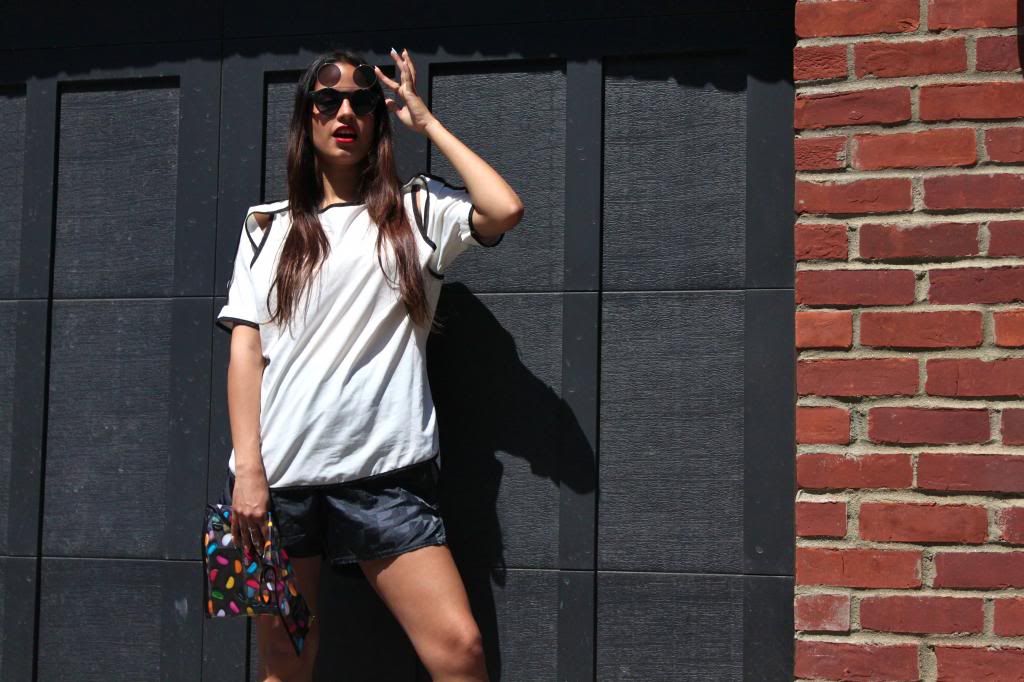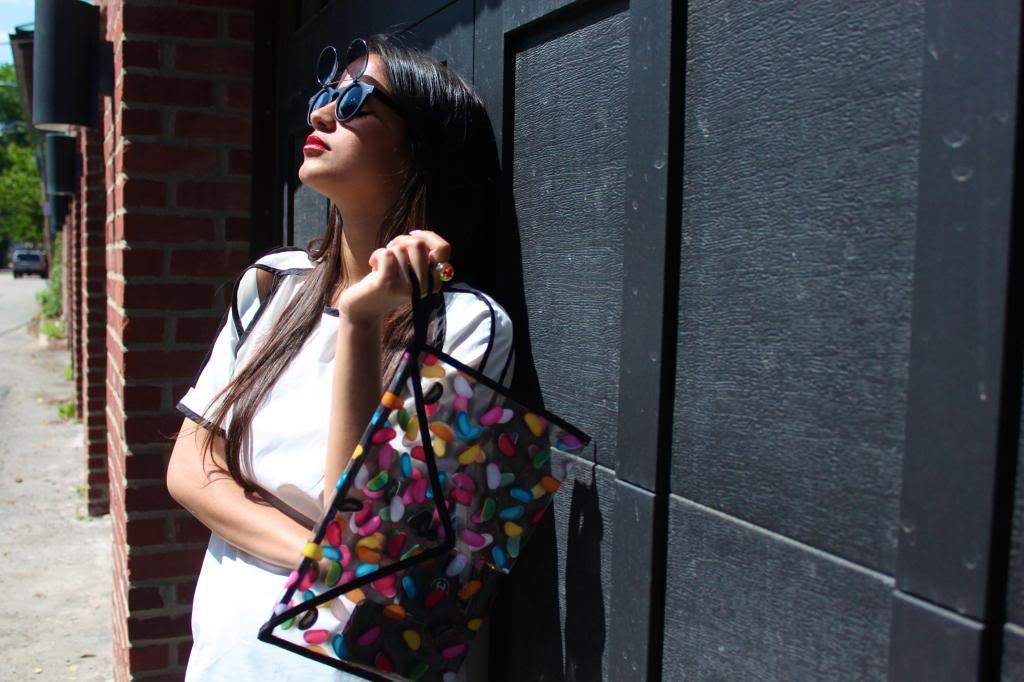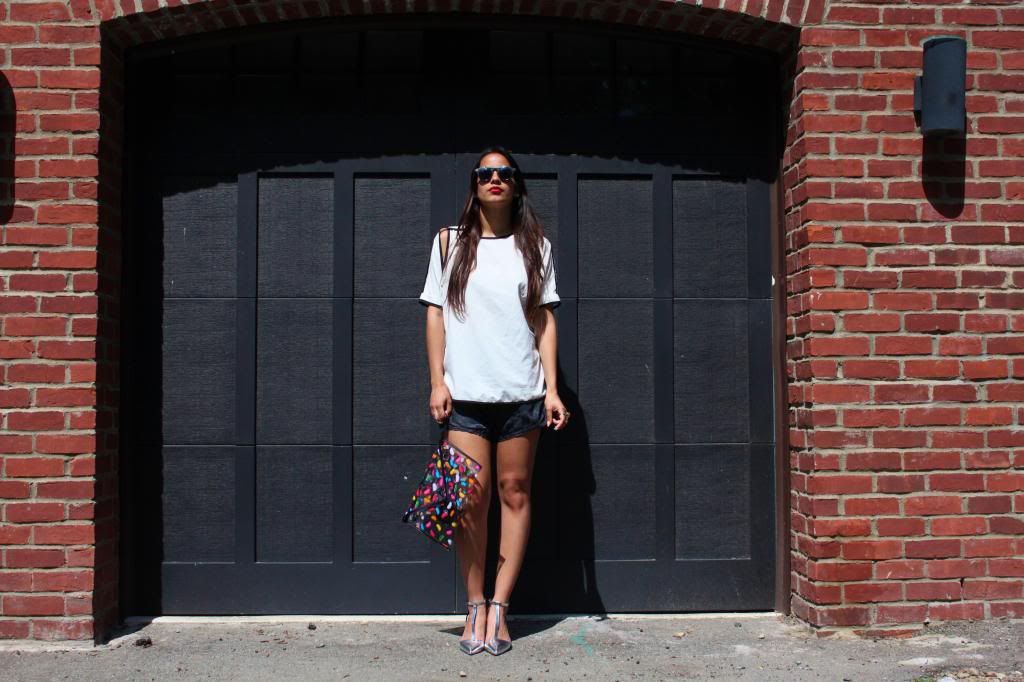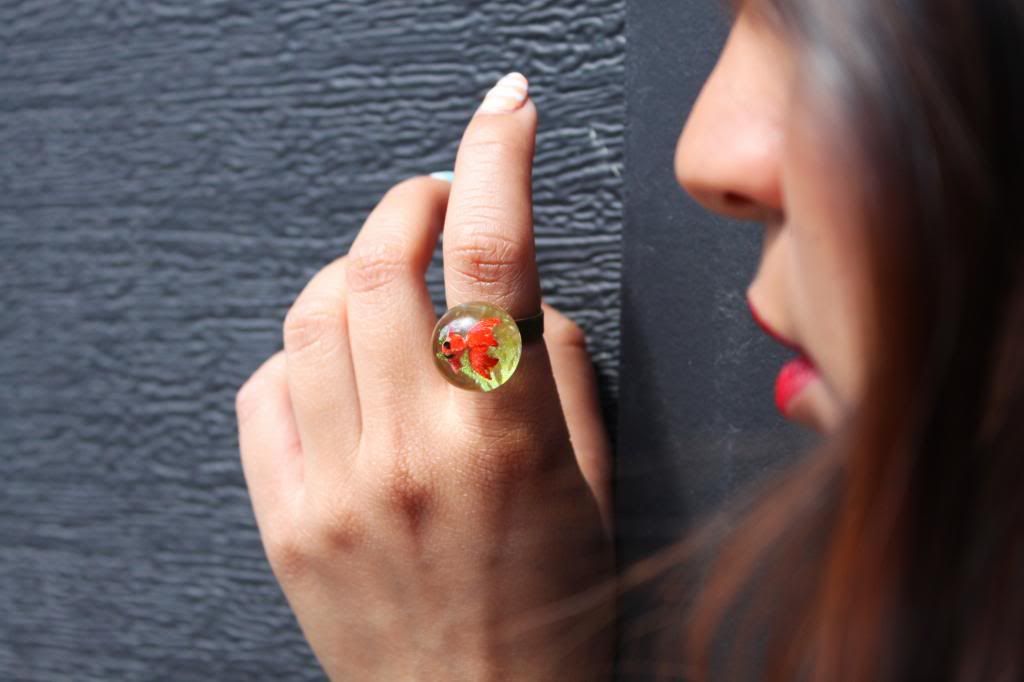 Check out some of my other favorite rings from the Gold Finger: the mini farm ring
here
, the hen ring
here
, and the swimmer ring
here
. They are so creative and interesting to look at.
On another note, what do you think about my sunglasses?
xx