Quick post before I head to Phantom Gourmet Beach Party. I thought this flowery post would be a perfect ending to an awesome weekend and a great beginning to a new week.
This flower crown seems so real that it gets lost amongst the rest in the bushes. It is so feminine that you don't need to wear any make-up with it and look super chic. I added some red lips to make the scene a little more romantic.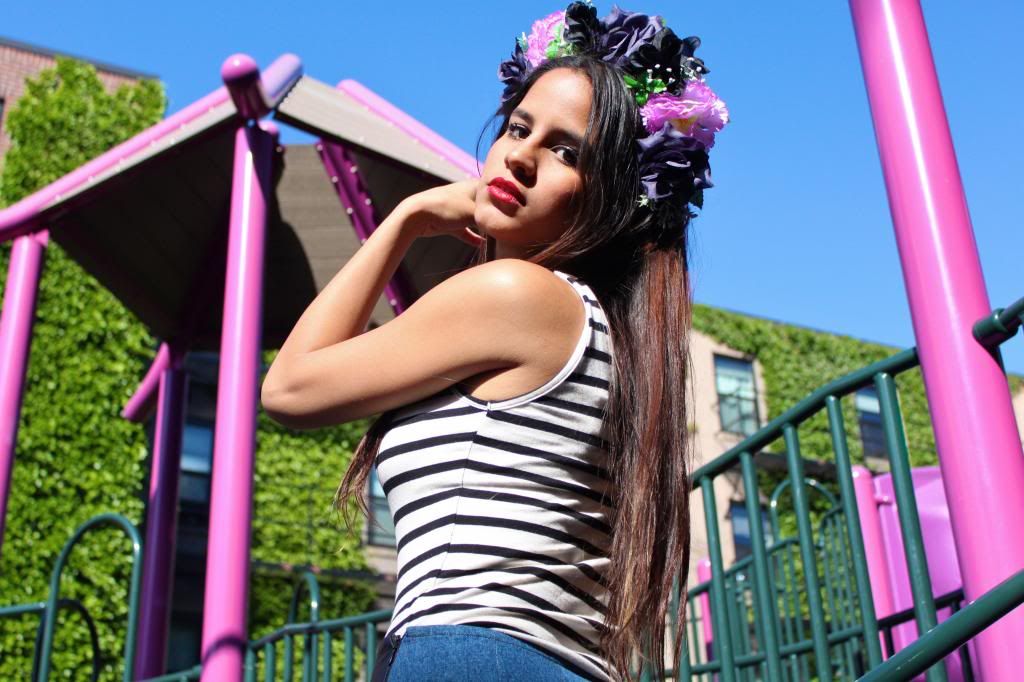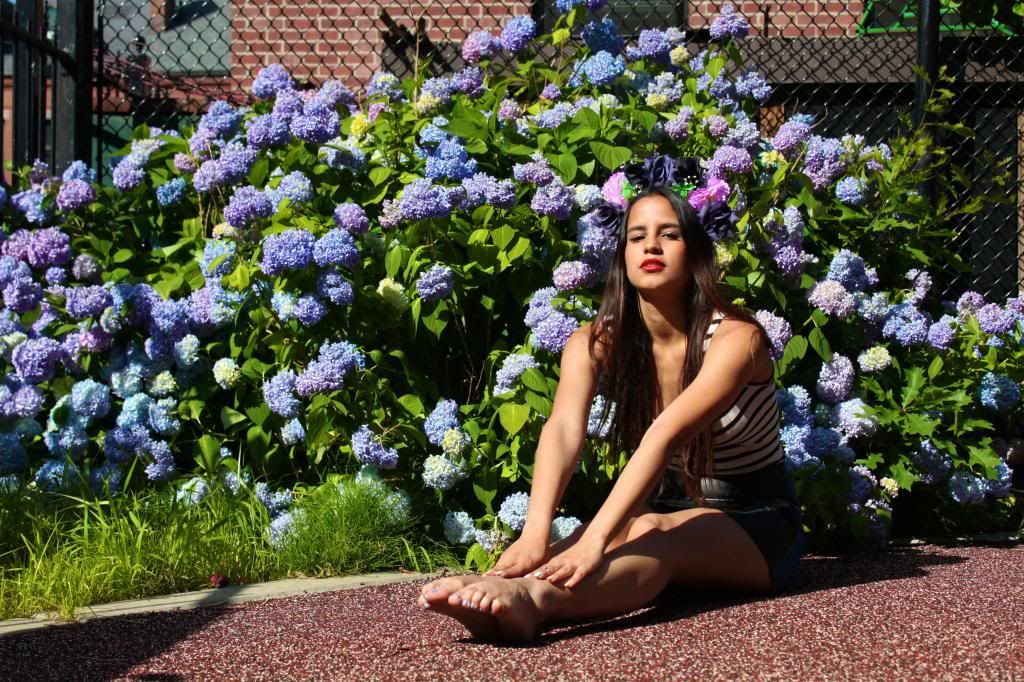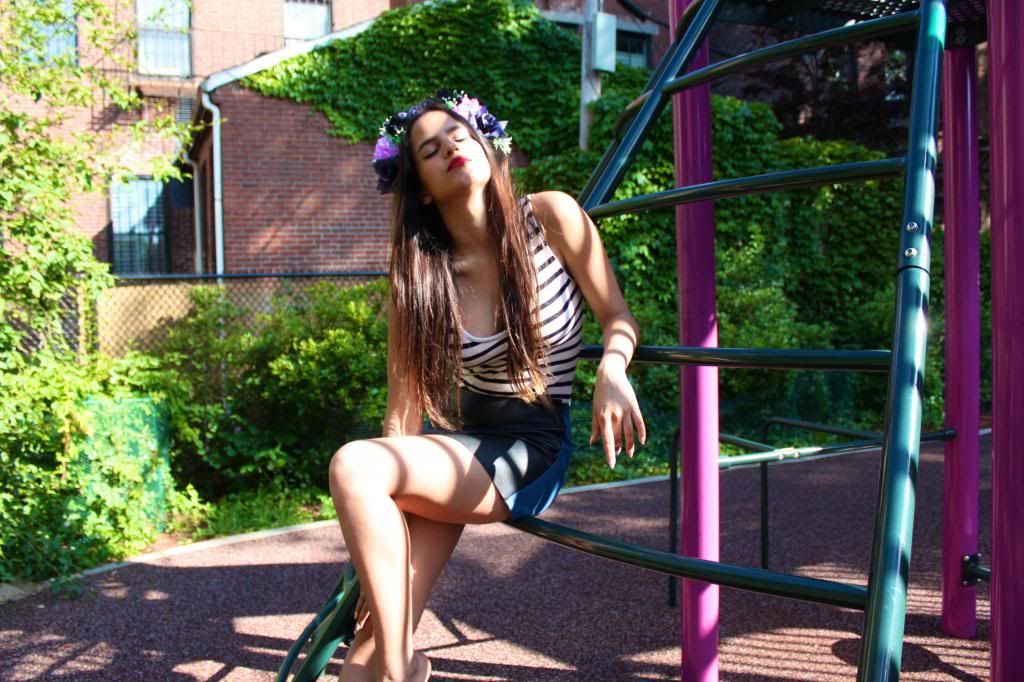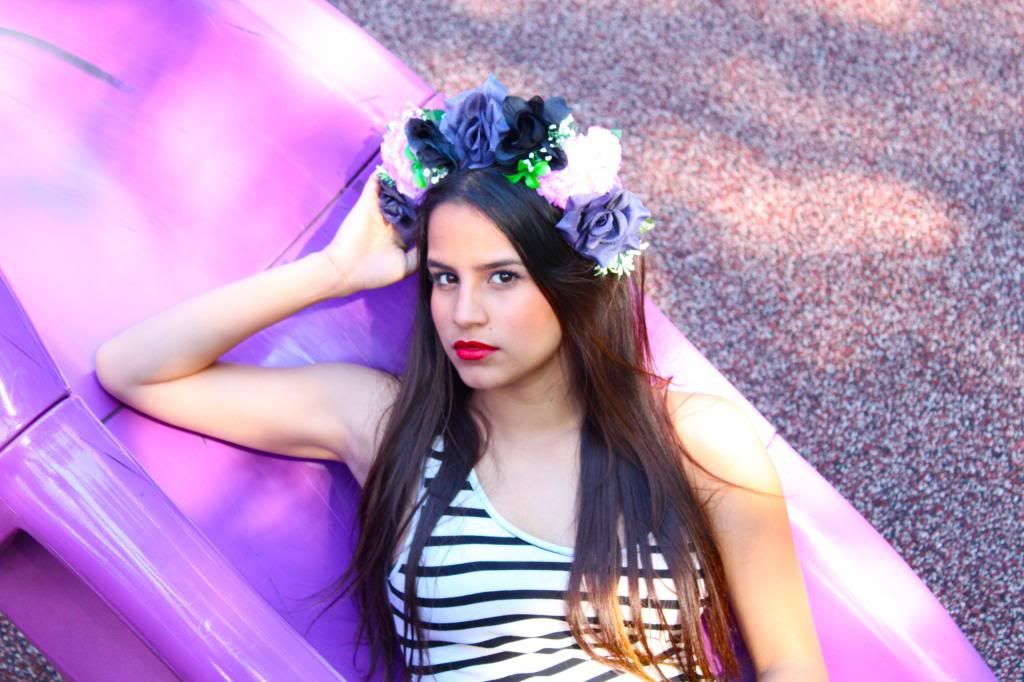 Didn't have much time to write this post, but I hope you enjoy the pictures!
xx