I had been looking for a leather or faux leather backpack for some time, but didn't seem to find anything I really liked. Most of the leather backpacks out there look exactly the same to me and I wanted something different. Just try googling "leather backpack" and you'll see what I mean. Most of them are the same model but in different colors. They are still beautiful but I don't want to feel like I am wearing a uniform with everyone else in the street.
I finally found something different. I think it is what I was looking for, and actually, even cooler than what I was looking for. This bag can be worn both as a purse and as a backpack. Today, I left my house wearing it as a backpack, but I the had to buy these HUGE books and needed some more space so I transformed it into a purse.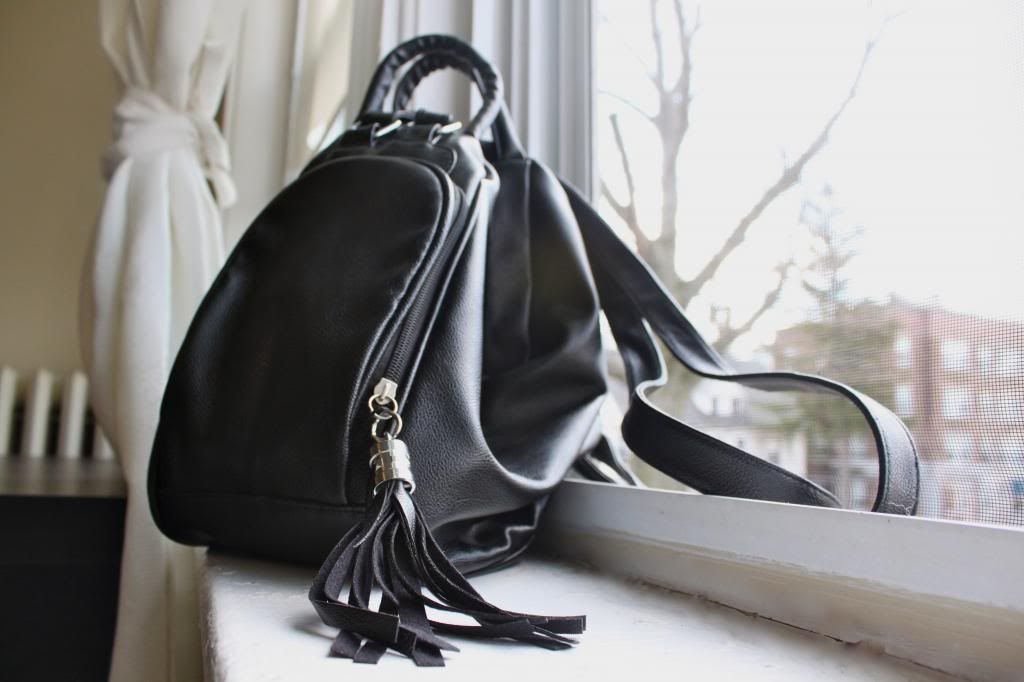 I love the little tassel on the zipper!
Isn't it super cute?
xx