In my mind, when I picture summer, I see a mix of neons and bright colors, popsicles, water fountains, kids in scooters, laughs, colorful sunsets, and beaches. I want to express that through my summer posts, and so far I haven't done quite the job. So let's start from here...
The swimsuit I am wearing on this pictures is from the 80's, and I found it on a vintage boutique called
Dotto
. It is the epitome of summer: hot pink, low back, and mesh on top. The swimsuit alone spoke for itself, so I paired it with clear accessories. You know how much I love clear!
Also, the cuff is not the typical thin clear cuff that you'll find at a local store. What caught my attention was its thickness. And the ring, I just can't get over it. I top it off with knuckle rings and it looks amazing!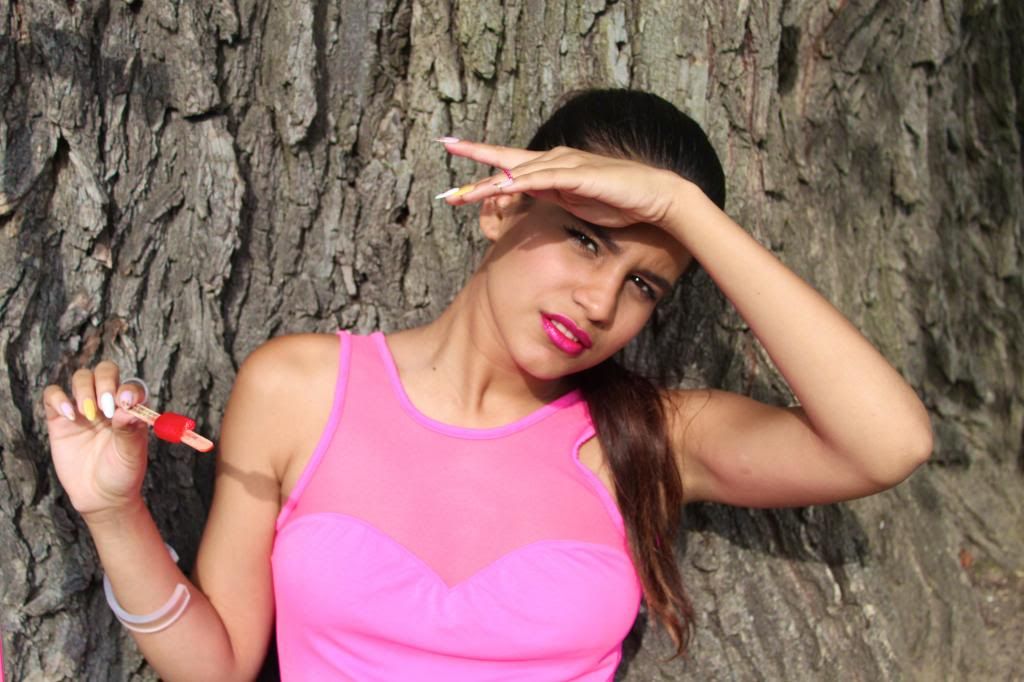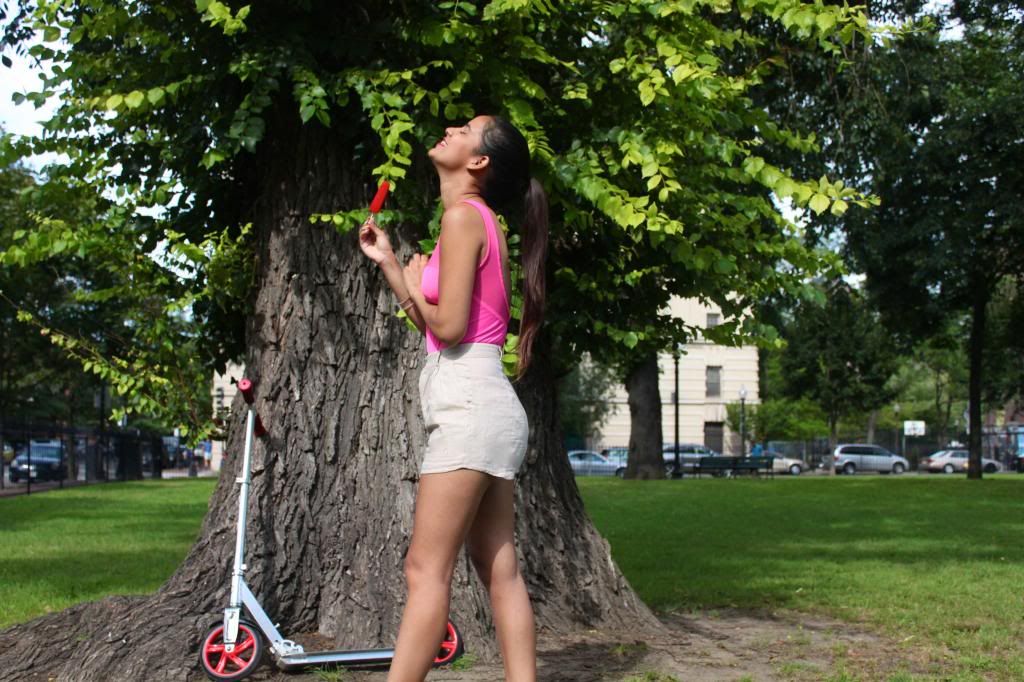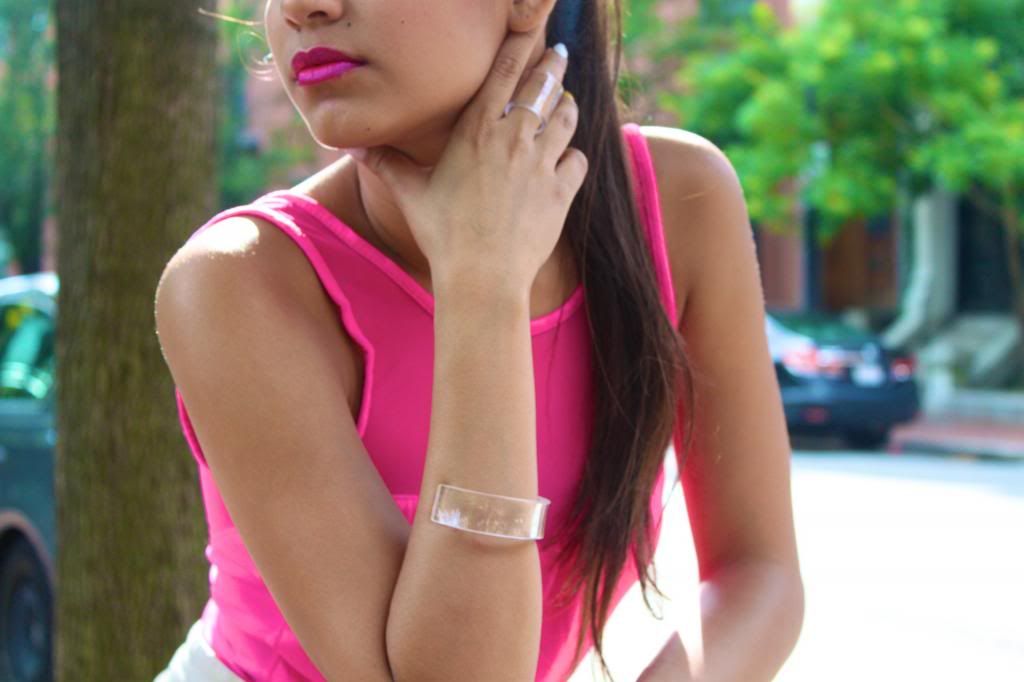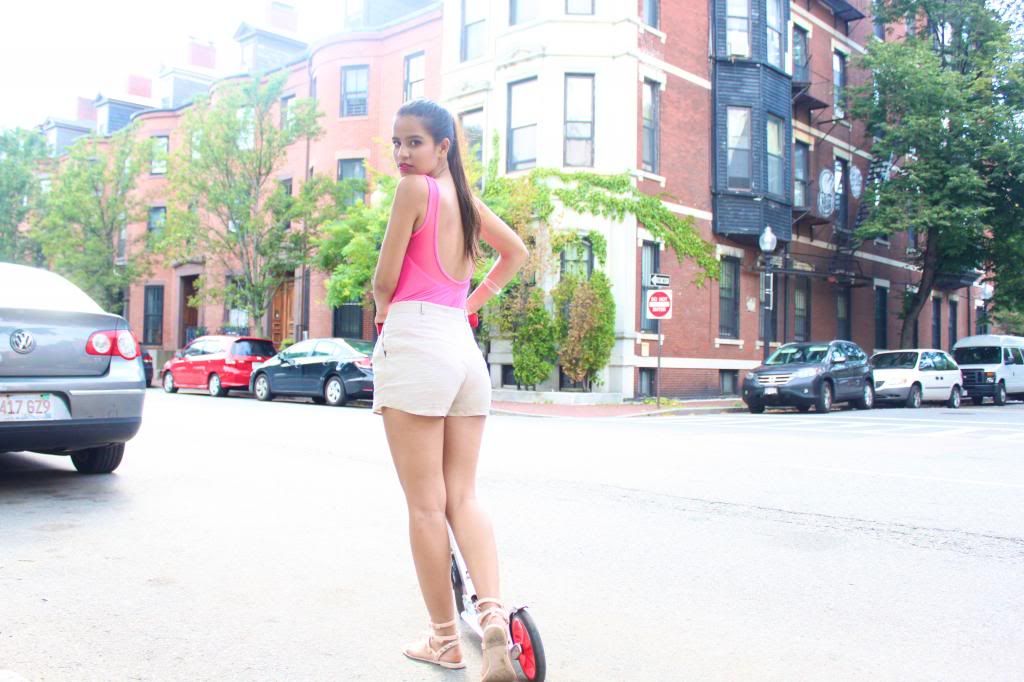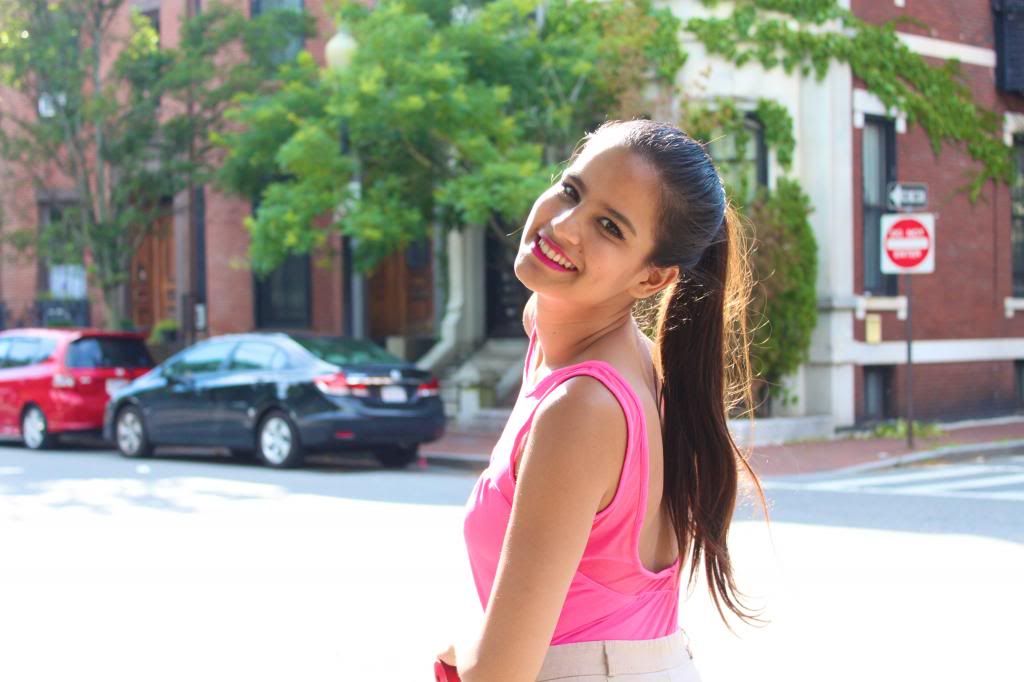 I am going back home this week (to Venezuela)! Can't wait to take pictures there and show you guys!
Love you!
xx